Old & Weathered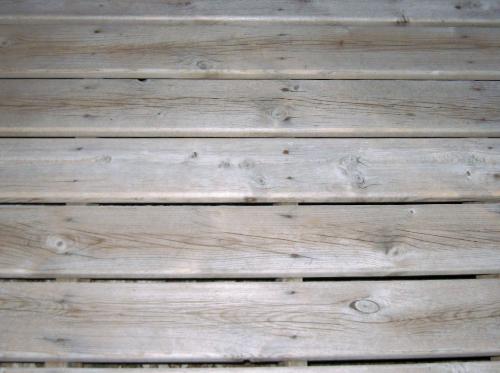 United States
June 29, 2010 2:14pm CST
This attatched photo is of my front deck floor. I live in Minnesota and during the summer it is exposed to UV rays about 7 hours a day. In the winter it is exposed to the harshness of frigid temps and snow that stays on it all winter long. The deck started out as red cedar, and it has weathered to this whitish worn out look. No fret as I have redone it today. (discussion to follow) It needs to be redone about every 2 years. This was not done for 5 years. Ugghh! Are you a procrastinator when it comes to painting, staining, major house facial work? HAPPY POSTINGS FROM GRANDPA BOB!!~
6 responses

• Garden Grove, California
30 Jun 10
hi Grandpa Bob oh I was the one who always wanted to paint but I hated the varnishing bit on refinishing furniture yet it had to be done. The sanding would take forever and my hands would get so sore. My husband was the one who was the great procrastinator. Oh I will do that next week uh huh, next week came, I will do it next week. So I usually ended up doing a lot of that stuff myself that is when I did know what I wad doing. lol lol lol




• United States
30 Jun 10
I guess you could say I'm not really a procrastinator so to speak. I want to do a lot around here, but the money is not always readily available. Then most times when it is the wife & I prefer to have some fun ourselves. HAHAHA!' HAPPY POSTINGS FROM GRANDPA BOB!!~

• United States
29 Jun 10
Now, I only saw that little picture, but I think it looks nice. A weathered, natural kind of look. Of course I don't live there, and I have no idea what it looks like when it is all fixed up. When it comes to work on my home, I'm not responsible for any major work since I live in an apartment. Which one would think would be nice. But there is a leak in the roof right outside my front door. I would willingly pay someone to just hammer a board over it, but I'm not allowed. They told me they fixed the roof, but apparently they neglected the hole that constantly "rains" on me during and after storms as I'm trying to get into my apartment.

• United States
30 Jun 10
We did caretaking of apartments for many years and hated all the major repairs we were expected to do as opposed to getting contractors to do it. HAPPY POSTINGS FROM GRANDPA BOB!!~

• United States
29 Jun 10
Yes.....I am getting a new back door tomorrow...then have to start doing some painting on the garage and awnings....I might actually get the awnings done yet this afternoon but I am not looking forward to it...I'd rather be on the computer or making cards!

• United States
30 Jun 10
I've been putting off painting inside the house for ever now as well. HAPPY POSTINGS FROM GRANDPA BOB!!~


• Canada
29 Jun 10
I can be pretty bad at procrastinating getting things done on the outside of the house...the deck roofing. I dont mind sanding and weather proofing or painting my decks. Often I'm more procrastinating about going to get the stuff to do it.

• United States
1 Jul 10
I am a procrastinator when it comes to just about everything.

I rent, so these are not things I have to worry about. My landlord just sent someone over last week to do a little tuck pointing on the brick out front. It needed to be done pretty badly and he knew about it, but put it off for awhile.