Whatever Had Happened With These NBA Stars Just Left Me Baffled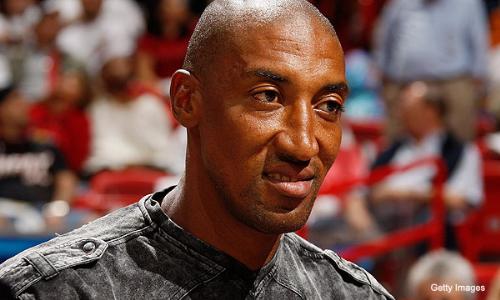 Singapore
June 29, 2010 7:55pm CST
Back then, there was Derrick Coleman, Antoine Walker, Rick Mahorn and now Scottie Pippen all NBA stars who are believed to have made their millions in their playing days and now shockingly revealed that they are now bankrupts!! What has happened? Bad business decisions and investments seems to be the explanation but how bad can they really be, I suppose no one will ever know. But, I just have to wonder where are their financial consultants or managers who are suppose to manage their well being. Look at Pippen's case, where he bought a broken down $4 million Gulfstream jet which then became his most expensive paper weight. It is a relieved that he had managed to get compensated at the end of the day for some legal negligence but I just feel sad for the other former stars who are really in every known Chapter 7, 8 and 11. And, there is Rick Mahorn who even lost his championship ring! How could this be happening to them? Were they scammed? What do you think? Ref: Scottie Pippen http://sports.yahoo.com/nba/blog/ball_dont_lie/post/Scottie-Pippen-is-a-little-less-broke-these-days?urn=nba,252310 Rick Mahorn http://sports.yahoo.com/nba/blog/ball_dont_lie/post/Rick-Mahorn-is-bankrupt-and-no-longer-has-his-ch?urn=nba,235999 Derrick Coleman http://sports.yahoo.com/nba/blog/ball_dont_lie/post/Derrick-Coleman-is-almost-5-million-in-debt;_ylt=AkRiHI_SqzeGPDzv0QHeuVvYrYZ4?urn=nba,233379#comments Antoine Walker http://sports.yahoo.com/nba/blog/ball_dont_lie/post/Antoine-Walker-shimmied-his-way-to-Puerto-Rico;_ylt=At_PXjV6CxMeoWdUKGvCT.vYrYZ4?urn=nba,226915
6 responses

• Philippines
30 Jun 10
This post really got my attention. Thanks for sharing the links by the way. Wow! Those are some serious unfortunate events that those former NBA players are experiencing or have experienced. I don't think that they got scammed but rather it was their own decisions who got themselves in some serious money troubles especially Rick Mahorn and Antoine Walker. As well as bad decisions like you said regarding how they invest their money.. Its just unfortunate that the investments they had turned out unsuccessful due to troubles. It was not in their control , they were just unlucky. We should really save money for the rainy days. Best of luck to them.

• Singapore
1 Jul 10
meemingNEW, Like Scott Pippen's case, I really smell a rat here for all the financially failed players. Let me also remind and point out the causes of what had just happened in the economic tsunami where it had really brought the world down to her knees - so how is it impossible for these players? All I can say is that there's really something more than it meets the eye. I mean look at Antoine Walker investing in Puerto Rico when people around US are already into the collapsing US financial market. There's just something more deep here and the players are just overwhelmed to speak out.

• United States
30 Sep 10
what, pippen went bankrupt? i guess its a combination of a bad economy and lavish spending for all of these players you have mentioned. i think pippen could rationally blame jordan for taking away some of his spotlight as well as some commecials,some jerseys,maybe some movie deals. hey,pippen could sue jordan,lol. by the way there's some guy sueing michael jordan because he looked just liked him and blames jordan for all the false attention hes gotten. its sad you know because if he would of thought about it the right way he could of made money being a michael jordan lookalike instead of suing. also the michael jordan lookalike in reality should not only be suing jordan,but he also should be suing his parents,and God. you know someone actually did sue God.

• Philippines
1 Jul 10
Unlucky what they have become. I think they made poor decisions on spending their money.I felt sad for this superstars but they must live life given to them. They must face the truth that they are not rich now.

• Singapore
2 Jul 10
kenneth101383, I am sure none of them are not facing the true reality that they are literally broke and I just feel sad for them to come to this stage. Most of them are my heroes in their prime playing days and this is the last thing I'd expect to happen to them. In the light of how and where the economic crisis started, I just could not believe that there isn't a quack financial adviser(s) involved. If you take out your calculator, they really lost a lot of money there. Massive!

• Philippines
4 Jul 10
They have gotten the days with so much money. It is all about luck. They were overshadowed by their popularity that was the downfall of their respective lives. Hope they could bounce back from where they are today.


• Singapore
1 Jul 10
scottliu, I really would like to buy that theory of yours where the players can be successful with their game or career but not with their money. However, since you mentioned the word investment and not forgetting all of us are recovering from the economic tsunami, I think you will know what I am referring to. It is these so called financial advisers, gurus or experts that brought the world to her knees. So, I cannot simply buy that their decisions are not being influenced by some financial imbeciles if you know what I mean. Please do not perceive me as one who is looking to shift the blame to someone else but don't you think it would really be too simple and easy to point our fingers at the players than someone behind them. Look at Scott Pippen's case where it revealed that someone misguided him by hiding the facts of having a fully operable aircraft.


• Philippines
30 Jun 10
Lots of players experienced that. After earning a lot they wasted their money and soon they realized that they are already broke. Good thing Pippen won that case. 2 million dollars is big! Barkley also has the same problem. Got into financial problem because of too much gambling. I'm just glad the great MJ is not among them.


• Singapore
1 Jul 10
juggerogre, I really cannot speak much for the black sheep like Barkley, Iverson and company which however is also equally sad to see these good player go down and out like that. Back to the subject here, I just would not believe one single bit that they made these poor decisions alone. I feel there are some ill qualified financial advisers or consultants behind their fall like the Lehman Brothers, Goldman Sachs and the economic tsunami. Believe me, I have been around and seen these dubious advisers that just irks me to the core. Also, I am not here to shift the blame for them but I just feel that there's more than it meets the eye here. Have a nice day.



• Singapore
1 Jul 10
vampyreg, I am going with you where you said "....maybe they just need people to back them up and help them on how to keep those earnings they have", and if you see these are players that have massed up millions 58 and more for some, so I am sure they are not short of capable financial advisers, consultants, bank managers or some financial planners. I cannot say that their decisions are one that are baseless and done alone - also, what about their managers. I am sure they have a part to play as well in their debacles here. Let me be clear here, that I am not shifting the blame and/or looking for scapegoats but I just do not think they (players) are really that bad making poor decisions. There is just something more dubious than it meets the eye. Look at the financial market's collapse and you will know what I mean about some of these so called financial experts.