are you afraid of ghosts???

United States
9 responses

• India
5 Sep 06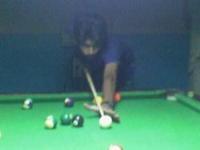 ya im afraid of ghosts. there used to be rumours about a haunted house close to my house.every night me and my friends used to go there.we used to bet on the guy who is brave enough to jump in stay there for half an hour and then come out.i was the first guy to accept the challenge. i jumped into that deserted house and was walking around it . suddenly i heard the sound of bangles breaking and thru an open window i saw a white glow in a room opp the window ,i couldnt see clearly what it was .but that was enough to give me goosebumps.i ran at top speed and jumped out.

• Malaysia
5 Sep 06
not that im afraid of ghost but my first encounter is truly a scaring one ooo, it sit on my body making me hard to breath and i cant move my body, not even can lift a finger! it feel like dying you know, and i can hear 2 voice, one from my head (my own voice) and one from nowhere (but still my voice!) there are 2 simultaneus voice at one. really freaky, thought i was going crazy at that time. you know what it says to me? "Do you want to see my face" repeatedly!!

• United States
7 Jan 07
no i am not afraid of ghosts. i should be, but i am not. there are some that are just there to be there. and some that are there to cause you harm. i know of a few. but i am not afraid of them


• Philippines
7 Jan 07
I DID NOT NOT SEEN ANY YET BUT I'M AFARID OF THEM - I'M AFRAID OF THEM BECAUSE MAYBE THEY ARE HARMFULL


• United States
6 Jan 07
well, im afraid of them until i see them, once i see a ghosts it's really not that scary..i kind of feel connected to them in a way, like theyre just a regular person.... but once i dont see them the fear sets in until i see one again.


• Janesville, Wisconsin
2 Dec 06
No, I am not afraid of Ghosts. I know how to handle most Ghosts, or any type of negative spiritual energy or entity. I am more afraid of living people then I ever will be of ghosts. - DNatureofDTrain