Zazzle earnings this month better than December (Holiday-time)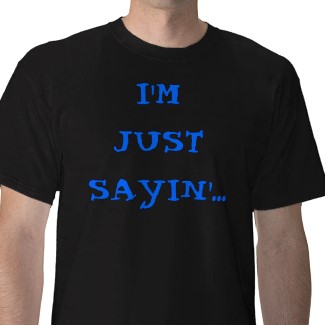 Hartford, Connecticut
July 2, 2010 9:12am CST
I am so psyched that my sales have skyrocketed at Zazzle this month. I just surpassed my earnings for this past December -which up til then had been my highest month of sales. But this month I have sold 10 shirts plus a bunch of other little stuff and earned a volume bonus on all sales over $100 worth.. It's awesome I am due to get my earnings from last month (and a little bit of the prior month) in a few days.. and then next month I will get this months pay. I hope the sales keep going the way they are going.. :-) Is there anyone else here that sells on Zazzle? Do you make anything from it? Do you advertise? If, so where at... I use Facebook, twitter and myspace and one TE I love HitsBoostersPro. I really need to find more places to advertise.. Here is my best seller...
6 responses

• Portugal
22 Jul 10
I'm Also At Zazzle & I love It...I Use Twitter,Facebook,Myspace & Foruns.

• United States
5 Jul 10
I believe that this is only the second time that I've heard of Zazzle. If I'm not mistaken the first time that I heard of it was also from you back during December when you were talking about having your biggest month ever. It sounds so intriguing and it sounds like something that I might be interested in trying. I've done some graphic design in the past so I think it would be something that would be great for me to be able to do. Thank you for reminding me of it.

• Uganda
4 Jul 10
How do I get to your page and have a look at this Zazzle thing? I haven heard about it before.

• United States
3 Jul 10
Wow, congratulations. It must be so cool to be able to design and sell things. I have told my son about this site, because he likes to design t shirts, but I dont know if he has made anything on it.

• St. Catharines, Ontario
2 Jul 10
Sorry, I've never heard of it. Is Zazzle another selling site, like Etsy and Ebay?

• Hartford, Connecticut
2 Jul 10
No Zazzle is site where you can make your own stuff like shirts, business cards. heck even skate boards. they have a wide variety. I use mostly my photos.. and put it on those items. then you can post them for sale and you earn a commission every time someone buys your stuff.. I have a few examples on my profile page.. they have mugs and shoes and key chains.. you can make your own for yourself too. Like putting your favorite pet or people or even a favorite saying on stuff.

• China
17 Aug 10
WoW! sounds great. I recently joined zazzle. I've been using zazzle for months in putting my ideas into a picture but i wasn't aware that i can make money out of my designs. So, what's the salable items or designs? I'm not sure if my designs will hit the market. You can check out mine in my profile page. Still having trouble in organizing the page.

So what's the secret?