Slow internet Connection get into my nerves!

Philippines
July 14, 2010 9:14pm CST
I just recently purchased this USB modem that has promised to have high speed internet connection, but now I'm regretting with this usage. I hate to slowing with my work which is my only bread and butter. I just hope I can get back my investment with this and I can find much nicer connection so it wont bother my work. Do you have this problem too?
7 responses

• Malaysia
15 Jul 10
Hi meeksilent, here we don't get high speed internet connection even though we have good quality USB modem. The speed of the internet connection depends on how the type of internet service we subscribe. The fastest one available here is the 4.0 Mbps high speed broadband, followed by the 2.0Mbps, and the lowest one, 384 kbps. I wish to upgrade my 1.0 Mbps and boost its speed to be more speedy to the 2.0Mbps. But it's rather disappointed that it is yet not available in my area

The network is not fluently as well as steady during heavy traffic moment in certain period presently. It's really annoying to take longer time doing loading. Therefore I look forward to seeing the advanced cable to be renovated very soon. Therefore I could enjoy the higher speed of network very soon. It would be wonderful if having higher speed internet connection while working and having fun online

Have a nice day


• Philippines
15 Jul 10
We share the same problem. I really thought there's not much difference on using USB modem and having net connection with plan payment. :( I'm hoping I can have myself a high speed internet connection to have satisfying usage of the internet.

• Indonesia
15 Jul 10
I think we need to know that a USB modem is just a modem for our internet connection purpose. If we want to have speed internet connection, for both upload and download speed in fast, then we need to use a service from an internet services provider which has offer for internet connection through USB modem. On this case, i think mostly mobile network operator especially mobile phone service operators will have such offer. A common USB modem we can find in the market at this moment is from 3,6 Mbps to 7,2 Mbps maximum speed. But please note that although you bought a USB modem which claimed it can give speed up to 7,2 Mbps which in this case is known as HSDPA speed, it doesn't mean you can directly use your modem and reach that maximum speed. Your actual internet bandwidth is depended on your mobile internet operator. For instance, i have subscribed with my mobile internet operator for an unlimited internet plan which only give me maximum speed on 256 Kbps. So that's mean although i have a HSDPA USB modem which can supporting up to 7,2 Mbps but since my internet connection plan can give me only 256 Kbps then i only can use my modem's performance only up to 256 Kbps. My mobile internet operator also has high speed offer but it will cost higher on our monthly billing statement. So what type of internet speed do you want is depend on your own choose from your internet service provider's offers. On their marketing strategy, usually they will offering good promises as you mentioned on your post above. But the fact faster internet speed needs higher cost. I believe you can ask your internet service provider about it and they will give me high speed offer with higher price. This is how the mobile internet service provider run their business. Good luck for you and have a nice day. Happy mylotting.

• Philippines
15 Jul 10
Thanks for the information now I know the advantages and disadvantages of using the USB modem. Not a regret though coz its much cheaper than having plan net connection. But maybe if I can earn later I would probably switch to Plan Net connection coz what I'm using now is just too slow that it doesn't fit with my online job. THanks!



•
15 Jul 10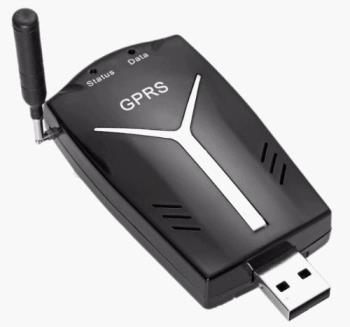 Your internet connection speed all depends on your location, service provider, computer hardware and software. Most USB modems claim to offer very high speeds but very rarely do you ever receive that level of service. I would check with your local computer store to see if there is anything that you can do to increase the bandwidth that you get. You never know there maybe something quick and easy that you could do that may well help. Even something simple as changing which USB port you are using may well help, ie USB 1.1 or USB 2.0 Nothing ventured , nothing gained, good luck.

•
15 Jul 10
hi.only modem cannot help to increase ur speed bro,ur service provider should increse ur bandwith.i suggest u to get some software which boosts up r internet speed and some tweaks on xp internet connection through which u will get 20%more increase in ur speed.

• Philippines
15 Jul 10
I know someone who is using that USB thing for internet. Its only good for some places but not really for the entire city can get a good connection. Especially if your house is far the streets you will have bad connections. Even if the place is located high its really not good. The bad thing is that you could not exchange it coz once its sold its considered sold they dont have any return policy.