It seems women are not serious about skin problems due to make up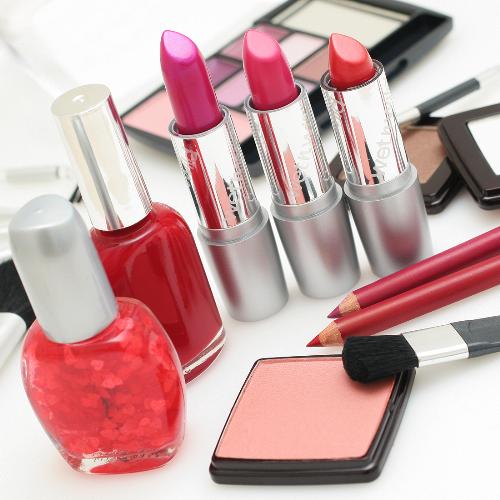 India
July 19, 2010 12:51am CST
These days women do hide their real face by applying make up all over the face and not only face they do apply for their hair also.The chemicals added in these lotions or creams that are used for make up is very harmful for the skin.Women seems to ignore all these factors as they are just worried about their face looks all the times.Olden days there were no heavy make up like these days and women were showing their natural beauty, but these days it is really difficult to see womens face without a make up isn't it?
9 responses

• United States
20 Jul 10
I don't wear the stuff because I hate how it feels on my skin. Its very drying and feels like someone pulling my face How can anyone like that? Not only are they not serious but I'd say half of the women in this know how to properly apply foundation. You can always tell because they don't blend properly and the face is always way darker than the neck.

• United States
20 Jul 10
ugh. That is not what I typed. lol Its supposed to be "half the women don't know how to properly apply foundation".

•
27 Aug 10
Make-up is not as bad as it was in the 'olden days' - women DID wear cosmetics back then and those cosmetics were deadly - they contained lead in face powders which poisoned the women. Personally I love my make-up and in a way I will defend it - but I don't wear it as much as other girls do - I won't wear liquid foundation or spray fake tan because it suffocates my skin and I won't have that because it feels terrible, but other girls prefer it that way. Why? It's a confidence booster that helps the girls feel better and in a way more beautiful. I may happy with the skin I'm in, but they aren't, so whilst girls are still teenagers let them experiment with make-up and decide how to wear it. The same goes for adults; if it effects them in later life, then it's their problem not yours. And don't forget that nowadays MEN wear make-up too so they are also going to face these consequences

• Philippines
20 Jul 10
well, it's true for some women to cover their faces with heavy make-up because of what they think as some facial imperfection. but then, with the latest innovations in skin care, very light or no make up at all is in. heavy foundation is out. it's important though to take care of our skin so we can go out with or without make-up. i don't use foundation at all, only a light cheek tint and some lipstick.

• Philippines
20 Jul 10
some women really use heavy make up...in my case, i use only cream,something like sunblock, but not to hide my natural skin but to protect it from heat and sunlight,..coz it really causes the skin to have more acne and skin cancer. then i just put on some face powder to avoid oiliness, line my eyebrows and shine my lips..that's it.:)

• United States
19 Jul 10
I admit that I wear makeup on a regular basis. When I was younger, I took better care of my skin, but now, I know that I have makeup to fall back on, I worry less about care and more about cover up. I think that is a major issue with me. I try to wear less and less. Lately, I have been wearing tinted moisturizer instead of foundation.

• Malaysia
19 Jul 10
hey friend... well, my room doesn't have a single makeup product! I don't use any facial products.. but I'm planning to start caring once I graduate and start working

honestly, the reason why I don't use makeup is because I don't want to get used to something that is not ME. I have a friend whom I swear I didn't recognize her without makeup one day in the morning as she probably didn't expect to meet anyone or i don't know.. but I do care about my hair and I do apply so many stuff on it...

• Philippines
19 Jul 10
hi alienstar, That is why I prefer using mineral-base make-up products or the ones that has mild ingredients.

I don't think that every make-up product is harmful because there are few that has vitamin components that enhances and nourishes our skin. I think choosing the right product is important and knowing what suits your skin must be considered when buying a make-up.

I agree on you that heavy make-up doesn't make us beautiful. Most of the time it causes acne and makes our skin more oily and unhealthy. It is better to have a clear face with light make-up. Natural beauty is still what everyone wants.


• Philippines
19 Jul 10
Since some of them cannot find solutions to their skin problems some tries to put on make up in order to hide them. Although these are just temporary solution it helps a lot to boost their self confidence. These days, still I can see woman without make up. In fact I am one of them. I seldom use make up only during those important occasions.