PowerBooks has sale items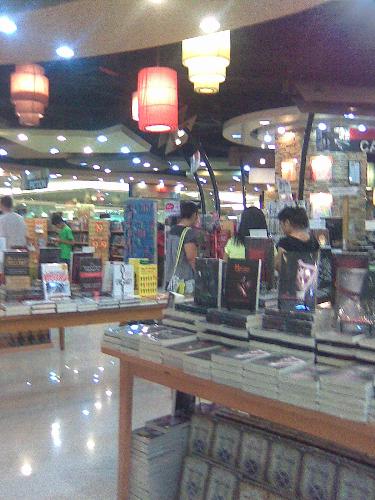 Philippines
4 responses

• Philippines
20 Jul 10
Oh that's good!I love books too and hoping bookstores here in Davao will offer sales on their books because so far, national bookstores here seemed monopolize the market and since they have no competitors, they enjoyed the market and never offer sales discount which I think is pretty bad that I just resort to buying old books in the bookshop!

• Philippines
20 Jul 10
hi mimiang, maybe they are into cost cutting? hehe i hope they also have a sale here in our area. they have a big space in sm cebu and maybe we will try to visit it since my husband is always looking for some reference books that he needs...and he's always trying his luck to find one on sale items coz those books that he needs are really expensive and not easy to find...

• Philippines
19 Jul 10
really.. have you bought a good book? thanks for letting us know! i haven't been there myself and i guess it would be good to go and take a look. he he thanks so much. i wish they could pull the price a bit more lower that it alread is... i miss reading, as i am busy these days.

• Philippines
19 Jul 10
well i like powerbooks because they books that you cannot see in other bookstores But they sell it higher. yes i have seen their stores getting smaller and such.