Summer Reading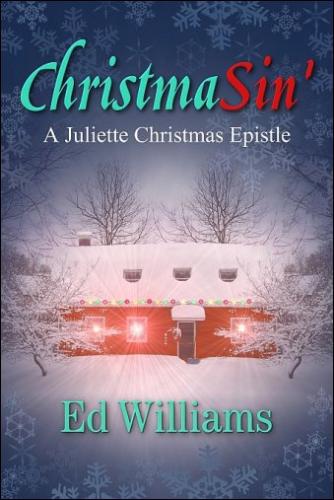 United States
July 22, 2010 3:34pm CST
Here I sit roasting away on another hot day! The weatherman promises 98 degrees for tomorrow and I'm wishing I could grab a good book and head for the ocean. I envision myself taking a walk along the cool sea foam on a sandy shore in Carolina Beach, North Carolina, USA. Then I see myself settling into a comfy lounge chair with a book to while away the summer day. My choice of books would be one that's been sitting here on my bookshelf for a few weeks, just calling out with a "Darlin', I've got plenty inside these pages that'll cool your body off." And by the cover of Ed Williams' book, ChristmaSin': A Juliette Christmas Epistle, I think it just might be right! Then again, that title sounds pretty hot, so I may just have to take a dip in the sea between the chapters. So, come along with me, and as we make the drive, tell me what beach you're headed to and what book you'll be bringing along with you to help you through yet another sweltering summer day.
6 responses

• United Kingdom
23 Jul 10
Hi Abitosunshine Well I just sit out the back with my Book lol No Beach for me as Dogs are not allowed on the Beach so Gissi and me sit out the back would you like to join us as we would really like you to the Book I will be reading is Pop goes the Weasel by James Patterson

• United States
23 Jul 10
I accept your invitation, Gabby! We will just start our own little summer reading group in your back yard ... well-behaved pets invited to come along, of course! OhNo, I'll be singing that Pop Goes the Weasel tune in my head for the rest o' the day, thank you very much!

• United Kingdom
23 Jul 10
Lol well I am sorry but that is what the Book is called and it is a good Book to lol See my Day is over I am of to bed soon so it will not be in my Head lol ok here is a different one for you I know a Song that will get on your Nerves, get on your Nerves ...................

• United States
24 Jul 10
Oh sure, bring me back to your post so you can put it back in my head and then you disappear into bed! Sweet dreams m'dear!


• United States
23 Jul 10
That sounds nice. Unfortunately, my summer break is already over. Otherwise I might do just that! But it's not going to stop me from reading in the sun. I'll just have to run over to the community pool and pretend it's the ocean. I read lots of books so imagining that isn't hard.


• United States
23 Jul 10
You have the right idea in creating the scene within your imagination when you can't get away in reality! And what book will you be reading poolside today?

• United States
23 Jul 10
I have picked up The Pillars of the Earth by Ken Follet. I want to read it before I watch the mini series on TV. I should go to the beach since I am here in Southern California, I just can't seem to make it out there. Plus the sun is not my friend, I just had a basal cell carcinoma removed from underneath my eye so I am not in a hurry to get outside and get more sun exposure, but I have been having a good time reading in the living room surrounded by my cats.

• United States
23 Jul 10
I can understand your not wanting to be out in the sun right now m'dear! That's OK, I'm sure your kitty kats enJOY your presence. Do they let you read? When I had a cat, as soon as I'd begin reading it seemed to know and crawl right up either on top o' the book or in between me and the book... jealous critters they can be. EnJOY Pillars of the Earth, sounds like a great read and TV series.

• United States
23 Jul 10
yikes!! I'm reading 2 books right now.....although I can't really say that I am since I've not picked up either of them at all this month. I need to get back to my reading. One is a self help book on organizing and the other is a Cornelia Read book that I won on gather. Marsha

• United States
23 Jul 10
Hi Marsha! I know what you mean by needing to get back to my reading. I have a stack of books here to read and review and my brain just isn't in gear to do so. I love the Gather wins, that's how I got Ed's ChristmaSin'! I won it at his Gather Author Chat with Connie C.

• United States
22 Jul 10
I have laid out by the pool reading good books. I just finished one called Werewolves Not Allowed. Its a paranormal romance novel that took a new look at werewolves and other paranormals. Now Im reading Born of Ice by Sherrilyn Kenyon

• United States
22 Jul 10
No pool nor beach nearby here, so I do envy you sitting by the pool reading your latest romance! Born of Ice, sounds like a good book title. I'm not much for the paranormal genres, but they sure are popular with many that I know.

• United States
22 Jul 10
Oh there is nothing better than sitting ocean side or even pool side on a hot summer day with a book!! One of my favorite parts about our summer vacation. I imagine myself at Myrtle Beach, South Carolina (my fav beach!) reading a great James Patterson mystery! Oh how I wish I could be there today rather than here packing up and cleaning my apartment! lol

• United States
22 Jul 10
Oh, how I agree with you! Myrtle Beach is a great beach, too! So we'll just dream we're in our favorite beach spots, relaxing a day away. Packing and cleaning? Are you moving? Summertime moves are the worst! You'll definitely need a beach day after a move!