he is alive from 70 years without food and water???how can this be possible????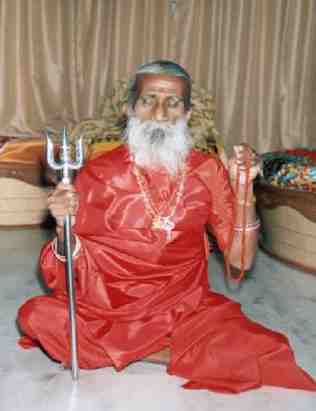 India
July 23, 2010 12:23am CST
hello friends .....in india before some months an indian yogi claimed that he is alive without food and water........at first all indians thought he is a swindler or liar.....they thought he is saying this to get famous .....but since then he was under watch of doctors and media reporters ....at each and every hour his check up was done by doctors and he was in front of camera over a month......and doctor said that he was not lying.....he was true.....and they are trying to find the scientific reason behind this....and the source of energy which he uses.....this man's name is prahlad jani......he is 82 years old.....you can google it...people are supposing him as god.....what do u think whats the reason behind this????
2 responses

• Garden Grove, California
23 Jul 10
hi abj I really do not know the answer to this myself but I think maybe this yogi has such tremendous faith in his God that the faith touches his God's heart and allows this yogi to live without the things must have. He has real faith in his Creator.God helps those who have tremendous

faith in him.



• Philippines
23 Jul 10
If the science cannot find the reason so am I. This is unbelievable, I got stomach problem for skipping meals, can't imagine not eating for years. I don't do yoga too.