Newbies understanding of Stars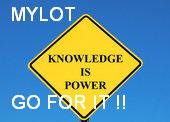 India
July 26, 2010 2:41am CST
I saw 'stars' while reading a comment by a newbie telling another newbie not to take seriously a particular user's advice as that user does not have the highest star but to look at the advice given by another user who has a 10 star status.The one with a lower star is highly experienced here but the one with a 10 star status has only reached around 300 points. How wrongly the newbies (and may be even seniors) understand how myLot works. Have you understood how myLot works?
8 responses

• Italy
26 Jul 10
Yes I have after fathoming it out. I tried putting myself on the other side of the fence and reading the FAQs from their point of view. The FAQs don't say 'do this or do that' but they are filled with suggestions ansd tips, none of whih will lead you up the garden path. If you skim through them, then you will miss some very vital information. For example concerning the star: "
The DRS is factored into our proprietary earnings algorithm
" http://www.mylot.com/o/faq/faq17.aspx = your star affects your earnings

"
If you earned nothing, then you didn't post anything
" http://www.mylot.com/o/faq/faq6.aspx#16 = you do NOT earn for what others post

"
generate discussions that engage other users and provide insightful responses and comments to other users discussions to further the topic
" http://www.mylot.com/o/faq/faq6.aspx#14 = myLot is not a question and answer site

Those are just a few examples but it is easy, if you don't rush it, to see ALL of the others.

• Philippines
26 Jul 10
I just got my star. What's with the color though? Mine's green and your star's yellow. what does it mean?

• Italy
26 Jul 10
Point your cursor over your star and then point it over mine (and anyone elses too). Inside you will see a number which is a percentage. There are different coloured stars depending on the percentage of plus ratings that your posts have received. The highest is blue for 95.5+%


• India
26 Jul 10
Hi allknowing, I am not a newbie but still a learner in mylot. When I was a newbie I haven't read the rules (please don't ask me, why). I learnt the rules from discussions itself by observing other's posts especially by the seniors. I read the rules thoroughly once when one of my post censored by the admin. I could not understand what I violated through that topic. I could not find an answer from the rules too because I haven't violate any guidelines with my topic. Coming to your topic, I think I have some idea how the rating systems works. But I feel bad when people are getting down with their ratings without any reason. One member has written that when she/he didn't like the reply, will give a negative rating. It means still many members are not aware how the rating system work or how to use the rating system properly.


• India
27 Jul 10
Sreekala - I always knew that you had your head on your shoulder. Keep it up!


• Jamaica
26 Jul 10
i'am a newbie and i have never questioned the star status story before but i would love to find out since you brought up this wonderful yet funny discussion

• India
27 Jul 10
You will get to learn a lot here gradually and know why despite good contributions some still have low stars and vice versa. Welcome to myLot.

• Philippines
27 Jul 10
Well before i responded i read all the views here, and i learned from it,it seems no concrete answers were created here, what i notice here is pure speculations,which is which, we don't know,only you and the admin knows about it for sure, i am only 2 months here in MyLot and i have a 149 points and a 9 red stars beside my name..i didn't know how i got those stars...i just responded and started topics that i know i can answer beyond my understanding,that's it...

• India
27 Jul 10
Yours is definitely a case in point where one can see how high your star is and yet you claim that you have a lot to learn still. I hope that newbie that prompted me to put up this topic comes to your box and reads this.



• India
27 Jul 10
The topic here is about someone categorically stating that those with lower stars know nothing which is not true. I have still to figure out how the star rating is done but suffice it to say that I know a user here who is knowledge personified and yet that user's star is lower than even some newbies!!!

• Czech Republic
26 Jul 10
I thought you're gonna teach me about stargazing and navigating by looking at stars. I'm disappointed


• Philippines
26 Jul 10
I'm also a newbie here and I admit that I don't know the standing of the stars in a person. I'm also eager to know what it means. Does it mean if you have a star, you are the best to comment or to respond to discussions? Some of those who got stars has more than a thousand points already. wow!

• Italy
26 Jul 10
http://www.mylot.com/o/faq/faq11.aspx You will do so much better if, before you run, you learn to walk


•
27 Jul 10
well,I don't know what it means but on my behalf as long as I have an opinion that matters most for me.It don't bothers me for a reason I'm just answering whatever it takes and I don't care what stars are for.I'm helping that's the most important part of the topic.