Romantic Meal

July 26, 2010 3:08am CST
Well I am quite excited about going out this Friday night, as it will be the first time since our little man was born, almost 18 months ago. My Partner and I have had some rough patches to go through just recently, but things seem to be getting better, and Friday night he is taking me out for a romantic meal for two at a nice restaurant. Thanks to my parents for looking after the kids to allow us to spend some quality time together! Hmmm, now I just have to find something nice to wear out, it's not often that I get to dress up, so I am going to make the most of this night out. Anyone else had or going out for a romantic evening? Share your experiences!
4 responses

• Philippines
26 Jul 10
hm... i think we are in the same situation, my baby, my youngest is going on 18 months on november and that will be my husband's arrival from working into the ship. We also have quarreled because of third party and he's trying to make amends and woo me again. He's asking for forgiveness and trying to make things better for our relationship. And he's planning for a date also, going to the bar and advance our closeness together. It's really sweet isn't ist. that after the rain comes the sun :-)

•
26 Jul 10
That sounds great, alhtough i haven't been on one for a long time...the last one just ended in disaster for me. It was my birthday and my ex and i went out to dinner, and for some reason our napkins caught fire and nearly burned down the restaurant...no, that wasn't the reason we split up...! :0

•
26 Jul 10
Pleased to see that you are getting back to some normality in your life and that things are looking better for you. My last romantic meal out was actually a night out as my daughter paid for my husband and I to go away for a night for our birthdays, she had Jack for the weekend and we had a lovely night in a beautiful little place called Guys Thatched Hamlet with a fantastic meal in the Italian Bistro - it was lovely and much appreciated.

•
26 Jul 10
Cheers, yes it has been a very strained last few months what with one thing and another, finally things seem to be getting better, which is nice for me and less stressful I can tell you. That was very nice of your daughter, I do the same for my parents on their birthdays, they do enjoy going out for meals. I don't know where he is taking me, but he said that he knows of a few places that do good food out in the sticks, so I am very much looking forward to it.

• Portugal
26 Jul 10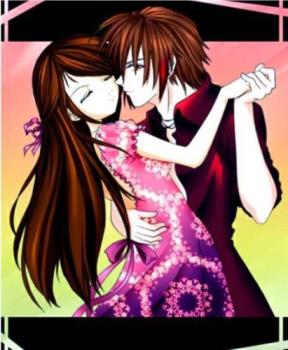 ohh i never did :( i wish i could go alsooo but i know one day i will^^ anyway wish you have a greatt nighttt you will be all dressed up and all im sure the date will be great^^ you do right thing even having kids we must not forget to spend time alone with hubby^^ so nothing better than a romantic dinner ^^ wish you have the best night ever^^ have much funn and dont forget to be so sweet and caring to your hubby ahah^^