Mama Mary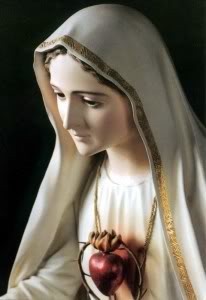 Philippines
July 30, 2010 8:48am CST
Hi, Are you a devotee to Mama Mary? Me yes I believe in Mama Mary and I pray to her. I have a lot prayers that been given and answered by Mama Mary. How about you, have you witness the Love of Mama Mary in your life?
3 responses

• United States
30 Jul 10
I turn to Mother Mary daily as a mother myself I turn to her to assist me as a Mother herself. I also recite Our Father and Holy Mary every night as penance of my sins. It is something I learned as a child during my pre communion confessional.

• Philippines
31 Jul 10
Same thing, I really recognized her as my mother and I felt her presence always.

• United States
30 Jul 10
hello Godslove25, I pray to Mary on my night work when I bored. I say Hail Mary from the rosary over and over again and the same with the Our Father prayer... it passed the time for me especially when we got wait because a machine broke down or since I do not have Ipod to listen too and no music in the room this helps... it kinda remeind of the farm workers when they sing when picking the crops... that is what my prayers sound like in head. Thanks and have a great weekend Sincerely Unique16

• Philippines
31 Jul 10
Great, Nice as daily routine for your work it will refresh and recharged you everyday.