We are the world returns....................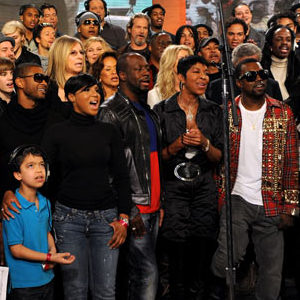 Kolkata, India
August 1, 2010 12:46am CST
What are your opinion regarding the remake of the legendary song "We are the world" originally performed by Michael Jackson,Lionel Richie and various artists?????In my opinion I think the old one is way better than the new one.Both of them has same cause old one for Africa,and the new one for Haiti.I feel that new one is good for the new generation,but for me it will be always the old is gold.
1 response

• China
1 Aug 10
I like the version MJ song maybe cause I have an emotion with it.I haven't been listen to the new one,but both of these are sung for the people in trouble.Human feel sad when disaster happens.Hearing the song,I have a strong feeling which I can say what it is clearly.No matter which one we hear,they just arise our common memories.