Do you think life is unfair?

Philippines
August 4, 2010 12:14am CST
After facing the challenges, trials, problems and ups and down of our lives in any way they may come, did you ever thought that life is unfair? How did you overcome your challenges then?
6 responses

• India
5 Aug 10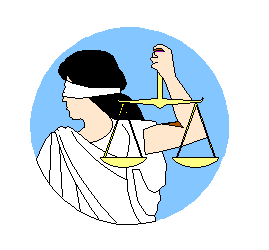 In spite of being in an unenviable position of having spoiled my life, I continue to live without blaming anyone but myself for the highway I have taken - starting from high, all the way "down", without any further "up" (even now). It's probably in my genes. But today, come to think of it, even getting a chance to have food in my tummy and sit at the PC with a Broadband to access the net, I should consider myself luckier than a billion others across the world, who don't even have food twice a day, or clothes to wear, or a roof to sleep under. It is never life that is unfair sir, no, it is our peanut sized brains that are incapable of jousting with the apparently unjust things that happen to us. We are incapable of looking at the larger picture; we only think about ourselves and our immediate circle of friends,relatives and acquaintances - and that is our world! Anything happening to us from out of this circle is "unjust, unfair"! It is human reasoning that is "unjust", "unfair", or "inequal" Real justice, like the utopian lady with a balance, is rarely, if ever found in life not because the lady is blind, but because WE are!!!

• Philippines
9 Aug 10
Hi suryachalla, I agree with you. Its not about life being unfair, but its about how we let our own life to live in an unfair situation. Life offers everything equally for everyone, it is our own choice, our own initiative, our own percieverance to attain all the best that life keeps on offering.

• India
9 Aug 10
Great reaction, DenverLC. Not only "perseverence" but also "perception". By the way, Are you from Denver, Co, USA? I recently wrote a series of articles about Denver Real Estate and remember an area called...is it LoMo?

• United States
9 Aug 10
Wonderfully put, Denver LC and suryachalla. I agree 100%.


• United States
9 Aug 10
I'm a firm believer in the fact that life is not fair. How else does one explain all of the sad/bad things in the world? Bad things happen to good people, and unfortunately good things happen to bad people too. What helps me get through challenges is to know that even though life isn't fair, it's still a privilege that I should make the most of, and there's always someone out there facing something worse than my problem.

• India
9 Aug 10
Your last sentence rings true, therenthead. To have been blessed with birth itself is a boon. To realize it, and live our lives accordingly, apportioning our time and resources to benefit the greatest number of people, and covering the widest range of adverse possibilities, in order to preserve the things we cherish, is the "ends of human life".

• India
9 Aug 10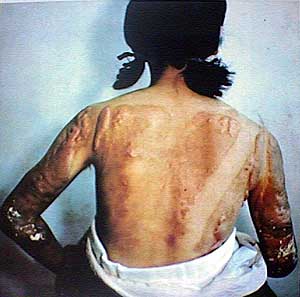 Hibakusha is the term widely used in Japan referring to victims of the atomic bombings of Hiroshima and Nagasaki. The Japanese word translates literally to "explosion-affected people". They and their children were (and still are) victims of severe discrimination due to lack of knowledge about the consequences of radiation sickness, which people believed to be hereditary or even contagious. Many of them were fired from their jobs. Hibakusha women (see pic) never got married, as many feared they would give birth to deformed children. Such is the "unfairness" of life.

• United States
9 Aug 10
suryachalla, exactly. I'm glad you agree. I think it's too easy to forget how special just being alive is, when things are not going our way. But, really, it IS a blessing to have another day to experience life. Also, about the Hibakusha, that's absolutely terrible, and a great example of life's unfairness. I'm ashamed to say I had never heard that term before, yet very thankful to you for introducing it to me. :) I love to learn new things.

• Pasay, Philippines
4 Aug 10
I do believe that life is really fair because whether you are rich or poor, smart, intelligent, or low intellectual quotient, talented or not then all of it has ups and downs as well. But I must admit the fact that I really feel that the life is unfair to me even though I have some blessings. There are some instances that I am questioning.

• Israel
4 Aug 10
I think life can be unfair to some people yes, because certain people seem to get more than their fair share of troubles. It never really happened to me personally though, but I have seen it happen to others, which is also really hard. Especially if it is people you care about...

• Romania
4 Aug 10
Yes, i think life is unfair sometimes. Because bad things happen to good people and good things happen to bad people, is so unfair, but it`s just how life is, and i began to use to it. I had so many disapointments in my life, and so is my mother, my father is a bad man, and he keeps on hurting her, and she is so kind, with all of us, i think that my mothers situation is a good proof that life is not fair.

• Indonesia
13 Oct 10
Because the day has the night, the dark has the light, the high has the down, the smile has the frown, the weak has the strong, and the right has the wrong. I didn't plan for it to rhyme; it just happened. The concept is that there has to be an oposite. Yeah bad things happen to god people. But is that person truly good? What makes one a good person? Is that person truly bad? What makes one a bad person? The definition of good and bad is different for everyone.