Is coomonwealth games 2010 is going to be successful event or not?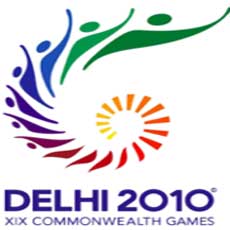 India
3 responses

• India
5 Aug 10
After pouring in crores of rupees, the authorities will bend their backs to make it a success, notwithstanding all the scandals. That is our country. Exploiting the resilience of the spineless population. Vainglory. I only hope there is no mishap like the one the other day - collapse of buildings.

• India
5 Aug 10
Hi friend, you are absolutely right authorities are there just to fill their pockets only. RECENTLY i HAVE READ AN ARTICLE ABOUT THE SAME TOPIC WHERE they called common wealth games as "Collect Wealth Games". And i thought that the writer is right. everyone involved is looking for making money for himself.

• India
5 Aug 10
I dont think so. i am also an indian & i know about indian political issues. only one month left in common wealth games and condition of stadium is very poor. you can watch daily news about stadium. what is the condition of stadium, road in delhi and noida. hope coomonwealth games successful in india.

• India
5 Aug 10
Hi friend, Yup all Indians are looking forward to witness this grand show of the year 2010 but Only hope so it is a successful event.

• India
5 Aug 10
I hope they will be. Being an Indian, you may very well know that we have a tendency of delaying things and making things look unfinished and clumsy, but when the time comes near, all of us just do the work in a while. Thats what I hope to happen.

• India
5 Aug 10
Hi friend, I am in agreement with you but question is that isnt we are too late. Less than 2 months remaining for start of commonwealth still lots of grounds are unfinished, most of the roads are still reconstructed and most importantly game village heart of commonwealth games is still looking for funds for completion. It is also sure that india is not going to have any profit in terms of medals as participants still waiting for approval for test.