Main Characters Choices

United States
August 5, 2010 9:05pm CST
Did you really picture Edward so hairy and old? Did you imagine Jacob so hot and way better looking than Edward? I mean,really?!?! I imagined Edward good looking,pale,muscular,and not hairy whatsoever. I mean even is eyebrows are a forest! Jacob is waytoo good looking. What are your thoughts? Please Share.
6 responses


•
19 Feb 11
Although I think Robert P. does a great job, Stephanie meyers's "Edward" makes him look like a reject. The movie characters can barely string sentences together without stuttering like nervous teenagers. In the books Edwards voice is like fluid and beautiful like music, not stammered and forced.

• United States
15 Sep 10
I actually imagined Edward younger, good looking, pale, and muscular, but not that muscular. Robert Pattinson looks too old, not good looking, and he can never get muscles that I read they painted those six pack muscles on his stomach since no matter if he tries to work out, he can't get muscles. I guess they couldn't find a better Edward and they picked Robert Pattinson. Now Jacob is exactly what I pictured, though I pictured him more taller. I also think it's messed up that the rest of characters like Sam, Quil, Embry, etc. haves muscles, but not like Jacob's. They are suppose to have muscles like Jacob also, but I guess it'll take away the attention of Jacob hotness if they put all werewolves with muscles like Jacobs.

• Tunisia
11 Aug 10
For me EDWARD is really aowsome , the fact that we can fell the chemstry between him and bella since the firt look is great, my be you preafer jacobe bcz he's your kind of men, but personnaly - Rpatz- is hotter even if he's hairy; it makes his charme like a real man very young physicaly but older in his mind ...so YES I 4VE PICTURED EDWARD JUST LIKE THAT " perfect"...

• Philippines
6 Aug 10
Hi there AsianxCutie! Well, I believe that they are both perfect for their respective roles. I think that they both brought out the characters from the book.

• United States
1 Aug 11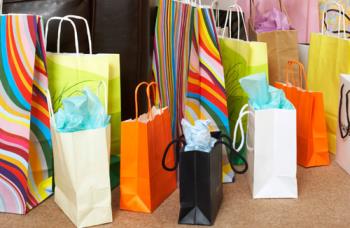 Edward's jawline wasn't as striking as I imagined when I read the books; he wasn't scowling all the time; his hair didn't have that somewhat spiky look--his hair had no gel and was slightly longer. And yes, his eyebrows are a bit too thick. I think the way I saw Edward in my mind, his face had a boyish look, but Robert Pattinson doesn't fit that image to me. For Jacob, it's mainly his eyes--I imagined them big and round. Alice was a bit shorter, her face was narrower, and she had a higher pitched voice. The other characters, though, weren't too different from how I thought--That is based on looks. Everyone (with the exception Rosalie) acted very differently from how I imagined. Much more uptight and serious.

• United States
1 Jul 11
Well technically Jacob is more hairier than Edward. In wolf form that is

I do picture Edward as perfect and even in the movies I think they picked a great person to play his role.

I also think that they did a great job with Jacob. Making him look young in the first one and then
busting
him out in the rest! He actually started to grow on me!