Are you careful about what types of personal things you throw away?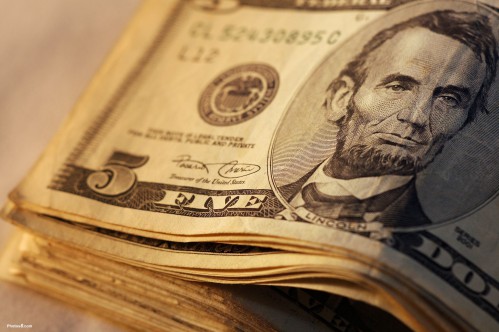 United States
August 6, 2010 9:51pm CST
I sometimes get things from the trash where I live (apartment complex) and I know people are aware that there are people out there who go through garbage and can take their papers that have personal info on it like social security number etc. But many people are still not careful. I've found papers with people's address, SSN, full name, everything. Luckily for them I am kind and I shredded the papers and through it back out. On more than one occasion I have come across people's checkbooks that they've thrown out with checks still on there. Also I've come across people's debit and credit cards! Uncut. Again, luckily for these people I am not out to scam people so I cut the cards up for them and shred the checks. I'm always tempted to track these people down and tell them "look what I found. If I was a dubious character I would be using your card and writing checks in your name." But I don't I just shred the stuff and hope they don't do it again and no one gets a hold of it. I trash pick because at the last apartments I lived at people were throwing stuff away by the trash bag full instead of donating it or selling it. I've found bags full of nice clothes, shoes, bags, working electronics, and a ton of other useful things. I even found a 10 plate Winnie the Pooh collector's plate set from the Bradford Exchange, no damage and some other stuff. I'm amazed at what people just throw out when so many others could at least benefit from it if they took the time to donate it. Oh yeah I also found a 5 dollar bill in the trash today. Anyway, moral of the story is to be careful of the personal stuff you throw out like old papers and old credit and debit cards. Because not all people going through the trash are just homeless people, there are people out there to steal your information. So are you careful?
10 responses

• United States
7 Aug 10
It is best to always shred personal information before you discard into any bin as you are so right about identity fraud. Since I do not own a shredder, what I do is tear all and any information into tiny bits. Identity fraud is so high in our nation that we must do all we can to protect it from all these wrong doers.


• United States
7 Aug 10
I agree with you. I usually tear everything up. Most of the time though I make handmade paper so I just end up putting it all in a blender and making paper out of it!

• United States
7 Aug 10
Interesting I never thought about doing that I will have to do that some day. Thanks for the advice.




• China
7 Aug 10
hi. u are so nice. actually i am one of them. i usually throw away things without little disposal and maybe i have let out lots of personal info. but it is quite lucky for me they have never been discovered or made used of. but i will be more careful next time when throwing away things after reaing your post. thanks. helpful and clever advice.

• United States
7 Aug 10
Thats great to hear that you will be more careful. Thanks for your response.

• Boise, Idaho
8 Aug 10
My daughter and granddaughter used to go 'dumpster diving' and would come home with some of the nicest stuff. Bags of baby cloths, televisions that worked, wall plaques, jewelry, crafting materials, different size clothes, coats, and all kinds of things in good condition. It is a very good idea these days to shred all important papers and never throw away anything with important info on it.

•
8 Aug 10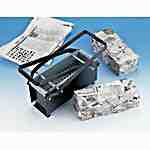 I scan documents such as pay slips, bank statements and so forth, and then shred them at home or take to the confidential disposal at work. The shredded documents are then compacted into paper bricks for use in either a firepit or BBQ.

• United States
7 Aug 10

I am usually careful about what i am throwing away. You never know who is going to sift through your garbage. You just don't know what someone will do with omething they find. it is an invasion of privacy that can be prevented if you are cautious.



• Philippines
7 Aug 10
Yeah you are right, sometimes I am too careless and lazy enough to shred my documents and just put it in the bin. I never realize these things might happen to me in the future if someone who pick it up is clever enough to do harm on myself. Who knows? Thanks for your post, I would be very careful next time and won't be lazy anymore tearing my papers with important info on it.