have you ever dreamt of traveling around the world?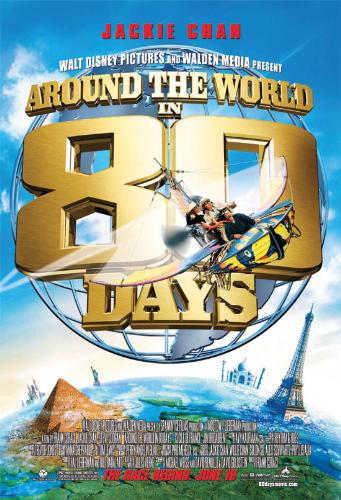 China
August 8, 2010 12:49am CST
have you ever dreamt of traveling aroud the world? what do you think would be the obtacles in your plan?
10 responses


• India
10 Aug 10
It is good dream for you , travelling the world is very better

• India
11 Aug 10
I always dream of travelling around the world and i enjoy 'cause in reality its not possible. Due to lack of money i hardly get chance to travel even in my country. So when ever i go to bed before i close my eyes, i pray to have a great dreams. So it refresh my disturbed mind a lot. I have been to all most all the world for tour, but yea its in dream. But i am having great times in dream. Thank you God!.

• United Kingdom
10 Aug 10
When I was a child I dreamed about one day traveling around the world. When I was a teenager I began doing some traveling to other countries in Europe and venturing down to Tunisia and across to St Lucia. I was sad to be made redundant from my job when I was 20 years old. It was the recession and other work was hard to find at that time. I decided to buy an airline ticket around the world, got a working holiday visa for Australia and let my cottage out. I managed to spend just over one year on my journey around the world. I visited California, Hawaii, Fiji, Australia, Indonesia, Singapore and Malaysia. When I came back home I upgraded my qualifications and then went off to university. I become a primary school teacher. When I was 29 years old I ended one teaching contract and then went off traveling to New Zealand. Then I began a maternity leave teaching contract. Sometimes people wait until they retire but it is wonderful to realize the dream now.


• Japan
8 Aug 10
Sure, I would love to live in Canada, I think that country is great. I grow up willing to go to the US but I don't anymore. I didn't know much about Canada back them. Although I saw this research that showed Finland and Denmark are the best countries in the world with the most happy population on Earth, that's great but I can't start to learn another language again, got tired after trying Japanese, English and Portuguese. But sure would love to live in the happiest place ever. Caribeen Island and England/London would be great too, I wish that but as a tourist.


• Philippines
8 Aug 10
Yes I always dream about traveling around the world, well the usual obstacle its money, I love to travel but I don't have the money to travel around the world even travel around our country is hard for me to afford. This is the only obstacle I can see in my dream of traveling around the world.

•
8 Aug 10
Yes I have always dreamed of travelling the world. The good thing is I've done that but there is always somewhere else that you've never been to. I have travelled all over Europe and visited nearly every country in Europe. We travel as a family by car. It's the best way to travel, I don't think it's as good if we travelled by plane as with the car I am constantly seeing my surroundings and it's interesting to see how the surroundings and cultures change as we leave one country and enter another. I want to travel more again in the future but for now I am concentrating on my studies, then I can make some money of my own and go travelling, this time I'll be travelling around America and further countries.


• United Arab Emirates
8 Aug 10
The only obstacle will be having enough money to materialize this dream so save as much as you can while you are still young so that you can enjoy the fruits of your labor later on in life. John Maxwell said it best: "Pay now, play later. Play now, pay later. If you pay later, the price will be greater!"