true friends or friends with benefits....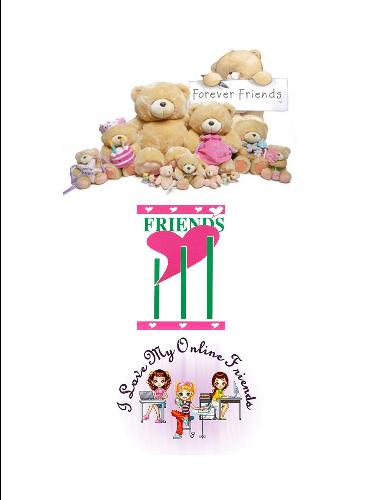 Philippines
August 11, 2010 7:39am CST
i have been thinking of this for a long time....how can we figure out if our friends are true or just friends with benefits? can you give some hint or clue which can identify which are your true friends or just friends with benefits?
9 responses

• South Africa
11 Aug 10
Sweetie true friends will always stand by you, no matter what. Friends with benefits are those who want to get things from you and a lot of people make that mistake. No true friend will ever go missing when you really need them. That is the difference. Wanting and giving. TATA.


• India
11 Aug 10
In fact, this depends upon us to have sincere friends. If we have a noble nature, we won't have any difficulty in finding good friends. Nonviolence, feeling of brotherhood, helpful and kind attitude, lack of jealousy, greed and lust-if we cultivate these qualities we will get sincere friends to help us in a crisis.

• Philippines
12 Aug 10
If he shows an unusual kindness when he has to ask favor but shows the opposite in ordinary days. That's one hint I could give.


• Philippines
12 Aug 10
HI there!!just 2 figure it out..TRUE FRIENDS are always der for you no matter what...even if u do not have money..even u didnt see them for so long...they are still d same...while FRIENDS WITH BENEFITS are those people who are making money out of you,,and they didnt care for u...nway all of us can distinguished what our friends are:::they are only their just for fun...hihihi..=)

•
11 Aug 10
You can't really tell if friends are true to you when you go out and do fun things with them. Those things are only superficial. You'll get to know if your friends are true of not when hardships come to you. If they are still there willing to help and be behind you despite how hard the situation is, then congratulations, you've found yourself some true friends.

• Singapore
11 Aug 10
I agree with markamemory, you'll know who your true friends are. True friends will always listen to your endless woes, share your greatest joys/sorrows and though friendship may sometimes drift apart due to distance, getting on with life or whatever reason it may be the next thing you knew that true friend is there reaching out again to you.

• India
11 Aug 10
a friend in need is afriend indeed. In fact, a perfect friend can be your own self. In realife it is achallenging task to find a sincere friend. You can have a good friend if you have a helpful and compassionate attitude toward that person. In life we have to compromise and adjust. We should select our friends cautiously. Your grown-up children can become your best friends. if we treat our family members as our friends, the joint hamily system will not collapse.

• India
11 Aug 10
Friend do one thing, first you help your friend by supporting in all the matters whether it is good or bad and then support him financially for some days. After than ask the same support and act that you don't have money and give some other reason. If he is a true friend then defanately he will support you other wise just he will escape by saying sorry.

• India
11 Aug 10
You will always know a true friend from a superficial one, true friends will always be there to take your call or meet up when you are down and low, they will have excellent listening skills to put with all your chatter and gossip. Friends of fair weather will always be there when you are throwing a party or spending money, where they can get a bit of the spoils. Such friends will always be busy when you need a favour or help. So the saying "A Friend in need is a friend indeed" is not without meaning...