How to Purchase a Cheap Health Insurance Plan?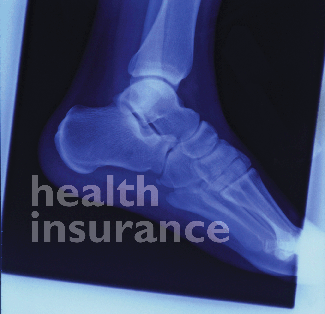 China
August 13, 2010 6:03am CST
These days, no matter who you are, you are in the market for a good deal on almost everything you buy, expecially when purchasing a health insurance plan. For most people, a health insurance is a necessity to insure their body. Even if it is a little expensive, we still need to purchase one in case of the unexpected troubles. At the same time, as the cost of Health Insurance continues to rise, we also need to try our best to find a cheap one for our family. Speaking of cheap health insurance, do you have some useful tips to help me find a cheap one? Some friends advise me to find them online, what is your opinion? Thanks in advance!
2 responses

• India
13 Aug 10
Hi dear, As you are from China, I cannot exactly tell which one you can opt for. Your age is one important factor. The premium and the amount you can remit per month also depend on your income per month, etc. If you are in the age group of 25-30, it is the best time to start with the health plans. The best way is find out which is the most known and most trusted insurance company. Now-a-days, there are lots of different plans are available. You can contact any of the local insurance company agent, and he/she will guide you properly. Normally, if you take a plan of 50,000, you need to pay the premium on a monthly basis. This will be calculated the term period with your present age. The premium may be very less. In case if something is happened, and you get hospitalized, the insurance company will pay the amount upto the mark of 50,000 (equaling to the plan you selected). This also depend on the insurance company. Some company will pay the entire bill of hospital once the bill is ready, and in certain case, we should pay the bill and later on we can reimburse the same from the insurance company. The rules and regulations will change as per the local insurance company. However, the basic concept is somewhat this way it goes. But while considering the overall nature of a health insurance plan, the agent will suggest you and if found appropriate, you can consider any of them with your interest. There are so many other things also, which will discuss in the course of time. Regards, Thank-s

• India
13 Aug 10
Hi dear, In our courntry, for eg; There are 10 leading companies. Surf in the net, probably they will give you all the companies consolidated main points and they give you a comparison for various things. I can do that - The site will give the main 10-15 comapny policy details. They will give you options with age and amount. You will get a calcuation on the given details. Find which company having less premium and maximum benefit, etc. Here for eg: LIC, ICICI Prodential, Max New York, Kotak Mahindara, etc are there. When I go the site, they will give all the insurance details of these companies. And a comparitive chart also will be available. Select the one which ever you find good. And or, speack to your local insurance company. Regards, Thank-s

• India
13 Aug 10
Friend you should contact a person who knows well about the insurance and the insurance person should give all type of facilities to us then only we can take that insurance plan. Because after taking the insurance plan its very difficult if they have limitations.