Do u love playing games in your PS2?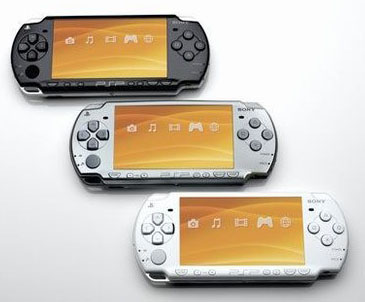 India
August 14, 2010 8:43pm CST
I love a lot to play games in my PS2. I bought it three years back and i have played tons of games in it. The most frequent games i play are cricket, action games like Hitman and car games like NFS. I also play lots of movies in it. Its a multiple purpose device for me. I love that a lot and I will keep doing the same. I hope many would be using PS3, Wii and many more consoles. I love to get a PSP. I hope it is worth buring it and will help me on travels. Share ur thoughts on the same.
4 responses

• United States
16 Aug 10
i am a major fan of the PS2, i have played the Hitman games, there are 3 parts, but i couldnt get into them. i myself is into the metal gear saga, with the story lines it makes you think that something like the story could acually happen. i did try a few racing and sports games, but nothing compares to it. as for a PS3, they are awsome!! with the built in WI FI it is a computer on your TV and the graphics i havent found better anywhere else. my next console is going to be the XBOX360 only for the fact that Metal Gear 5 is only available for it.

• United States
15 Aug 10
I don't have a PS3, because it doesn't have the PS2 in it, although my friend purchased one that did off of ebay, but she paid quite a bit for it. I hardly use my PS2 and I've had it for I think eight years, I mostly play RP type games on it though. I can't play any games on it that require a lot of button pressing as I smashed my right thumb when I was 12 into the wall and never got it looked at then. Yes it's also great for movies, I used it for that feature before.


• United States
15 Aug 10
Yeah I loved ps2 games use to buy lots of fighting games but hardly use my ps2 too bad I got a ps3 that doesn't have a ps2 inside.