Do you think technology ruins the romance of love letters?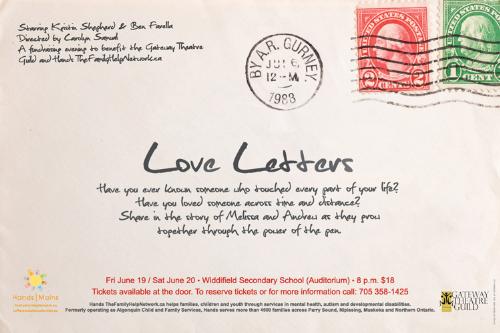 Philippines
August 16, 2010 1:35am CST
Do you write love letters? I found a couple of love letters, letters when my dad is still in his teenage years. Cheesy love letters. lol. Anyway, I think somehow, technology ruined the romance in love letters. Email, sending messages through cellphones. Snail mails may take days or weeks, but I think it is really nice when you get one and you could see the handwritten letters that the person who sent you wrote. So do you think it ruins the romance?
8 responses

• India
17 Aug 10
We all have choices and if one wants to be creative technology could be put to use in such a way that those creations could put to shame even those love letters written by Romeo and Juliet! We have sound recorders, we have the web cams, the works.!


• Philippines
20 Aug 10
Nice idea! I totally agree with you. We all have choices, even if we are in a world where technology reigns, we just have to be creative. Even though the era of love letters "has ended", letting someone how you feel can be through technology too. Thanks for the response and have a good day!

• South Africa
16 Aug 10
I would love to get a handwritten letter, sweetie. I actually miss it. I am horrible in writing letters myself, but that would really be a nice surprise for me. I know technology is taking the romance out of love letters.

TATA.


• India
17 Aug 10
Sweetie, what do you want to read in love letter? Please write on - the kind you want to receive. I will find somebody out here to write and I will post it to you!!!


• Philippines
20 Aug 10
Saphrina, oh you mean you get such letters before? Because you said you miss it. I think no one is horrible in writing letters as long as true feelings are there. Thanks for the response! Vandana, LOL. You have to find the best love letter writer in town so Saphrina would be really happy. Thanks for the response!

• United States
16 Aug 10
i LOVE TO WRITE LETTERS & RECEIVE THEM BUT I FOR SURE DON'T GET ANY LOVE LETTERS OR WRITE LOVE LETTERS ANYMORE. nO ROMANCE AT THIS HOUSE, LOL. I don't think many people wtite any kind of letters anymore, tooo bad.

• Philippines
20 Aug 10
Do you still write any up to now? Do you send cards? Or love letters itself? Thanks for the response and happy mylotting!

• United States
20 Aug 10
i DON'T write love letters because i don't have a love, lol. The last person that i wrote to passed away a few weeks ago. i do like to write letters. A friend of my son is going in the army. He came by to see me last sun. & i told him i wrote letters. He said he'd write me but i doubt that he does. He also said he's be back to see me before he went back to ca. but he didn't. U never could believe much he said when he was young so i wasn't surprised. i do send quite afew cards. Happy weekend to u.

• India
17 Aug 10
I am past the age of "love letters", so I guess, I cant really understand how it must feel. I think the present generation needs things faster, so they wouldnt have patience for the postman to drop something in their boxes. What I miss, though, is the stamps. So scarce have stamps become that I have taken to collecting local stamps, just in case that they disappear completely from the scene in less than five years!!! :)

• Philippines
20 Aug 10
Oh me too! We're on the same track. lol. I don't know the exact feeling but I really think it's romantic. I think stamps are cool to collect. Especially stamps that shows the "old" things/places/looks in the world.

• Greenwood, Mississippi
16 Aug 10
It is cool to see handwritten love letters, but I don't think technology has totally ruined the romance of love letters. Words of love can still come across strongly in an email. Your grandkids may come across old printouts or digital copies of your "love emails" one day and be amazed, too. Technology and methods of communication may change, but love stays the same.

• Philippines
20 Aug 10
But don't you think that handwritten love letters are way more romantic because I was written for and just for you. But yeah, it is romantic too even if it is through emails, feelings will always be there too. Thanks for the response and have a good day!

• United States
16 Aug 10
Yes I do being we use computers to do everthing.I am not complaining at all. It saves me from having to buy a stamp.

• Philippines
20 Aug 10
Oh yeah, you can save a lot on those stamps. As you use technology now, do you think the romance/feeling is still there? Thanks for the response and have a nice day!


• Philippines
20 Aug 10
It's nice that you are still keeping those letters. I think such letters are really cute. The romance/feeling will always be there. And reminiscing about it is the best when you grow old. Thanks for the response!

• United States
14 Mar 16
Technology is EXCELLENT for business matters, but TOTALLY WRONG for personal communication with friends and family MOST of the time. This is my humble opinion.