happy day!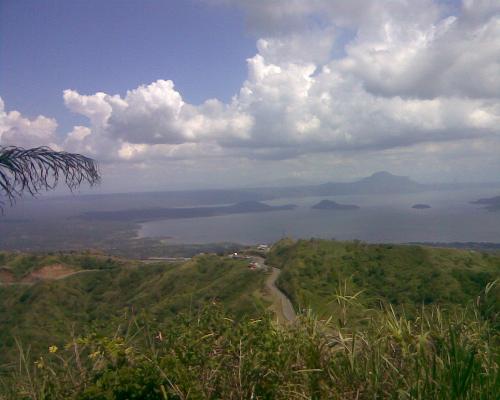 Philippines
August 17, 2010 5:56am CST
Hello, My hubby and I went out for the day today. And it was fun! We went to do some sight seeing. Took photos of the place and did some shopping for clothes,shoes and grocery. Then lunch. It's great day! It's a nice feeling that we are able to spend quality time together. I believe it is important for a family to be together and have fun. What do you think? Do you have time for your love ones?
6 responses

• United States
17 Aug 10
My husband and I went out for breakfast and shopping yesterday. I love spending time with him, and especially when we go out places. Especially when we find a good bargain on things, like yesterday we bought some books, that was exciting, and they were nine of them for $9.70.

• United States
18 Aug 10
That does sound like a bargain! I know I would be excited to go ahead and put the sandal on if I were you, just as I was to come on and organize the books on the shelf! When the weather is fair enough for a stroll or a drive, it just makes the experience even more lovely!

• Canada
24 Aug 10
Hello Ruth. How are you ? It sounds very good that you had nice day together with your husband. Yes, it is always wonderful to be with the family and have fun. My family lives quite far from where I am living. But, we try to be together as often as we can, over the holidays.

• Thailand
17 Aug 10
Yes, Ruth, I do have time for my loved ones and I always treasure being with them. We are a homeschooling family so my kids are studying at home. My husband and I work under the same company so we always are together almost 24/7! I love our set-up and we always go out together for field trips and recreation. Please visit my blog (link in my profile) to see more of our family time. Have a nice week! Enjoy your family bonding time.

• Philippines
18 Aug 10
That's very good Ruth. There is no other treasure than family, the great time we have together with them. My hubby and I are the same as you, Though we don't have kids. Whenever we have a business, we were working together 24/7 and we never been apart since we were married and that's 12 years on Aug. 24. We are proud that we love each other very much though others think, we are kind of crazy and corny. But it's ok, we love each other and we love to be together. I will check out your website thanks for inviting me to your website. If you like you can visit my website too, the link is in my profile. It's just for fun! Enjoy life always!

• Philippines
17 Aug 10
Sounds like you really had fun

Hubby and I usually do this every weekend. We go out Saturdays, usually just in the mall, window shopping, have lunch and do our grocery shopping. During Sundays, we attend mass in the afternoon and, if our budget permits, have a nice dinner out. We do not have kids yet so it's just usually the two of us. Have a nice day!


• Philippines
18 Aug 10
Thanks, we did. And when we do that I feel very lucky, most especially, we know that not all couples can get along with each other and be together doing things like shopping and having fun. Or just unwinding. We don't have kids too, so it's only us always! But sometimes we take my family with us or our nephews and have fun. We go to a nice place where there's beautiful scenery!

• India
17 Aug 10
You did exactly what i would have done to have a good time with loved ones.Whatever you did with your family as long as it gave you a good feeling its worth it.A family should be together and should have fun.Its part of getting a sense of belonging and togetherness.As and when it is possible i spend quality time with my family.