My job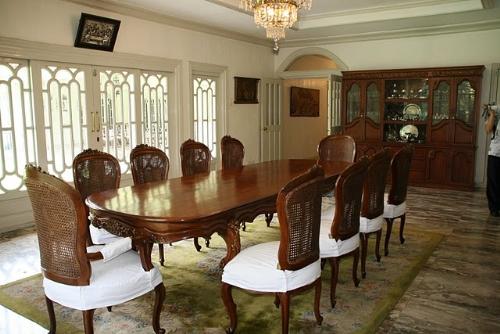 Philippines
6 responses

• India
20 Aug 10
Hi Brokerhouse, Its was really good to hear that you earned this much of income from the real estate job.. All the best for your future.. I also has a question? I have decided to sell my land, what steps can i do to sell it for a good price?? can u guide me plz... thanks in advance..

• Philippines
22 Aug 10
I need to know the details: lot area: Location: So i could start assessing its market value.

• India
23 Aug 10
Location: Kumara palayam - Near Selvapuram City: Coimbatore State: Tamil Nadu Country: India Total area: 6 sents

• Philippines
20 Aug 10
wow that is so great. i also dream to be an agent but i dont know where to start

• Philippines
20 Aug 10
join a legitimate, licensed brokerage company... that's my tip! Do the first step.

• Canada
20 Aug 10
Wow, Lucky you! I make around 75,000- 100,000 and am fine with it. Not too rich but not too poor either.

• Philippines
20 Aug 10
Well, that's just fine. hmmm... I started working End of January this year. 2 weeks after, I earned Php 600,000. I bought a car. The next month I earned again...again...and again... Now, I'm expecting another deal will be closed by the end of this week. It's a house and Lot amounting to 450M and 500M! Wish me luck! I'm crossing my fingers...LOL

• Philippines
24 Aug 10
Hello my friend. we have same job though I am not focusing it because of some financial reasons. I must need to come back soon. I just don't know where are you in our country. Am here in Cebu...whew Php600,000 that was cool man!! I envy how did you do that? House and lots or in Brokerage... Congrats!!! Mobhomeir here...


• United States
20 Aug 10
Wow this is great to hear. With the economy the way it is I would think real estate sales is not doing so well. So God Bless with your earnings and pray that it remains and prosperous continually, Cheers friend on a great job well done.


• Philippines
20 Aug 10

that's some charismatic skill that you got there.congratulations

I know a little about that job but i never expected to some earning that kind of salary in a month. you must be really good. I never imagined myself selling houses. but i agree with eileen, be careful what you post when it comes to money. if this is real, hackers will track you down, and they are so good at it. be careful.