Taking things for granted seems to be the domain of this generation of people.

Singapore
August 25, 2010 4:38am CST
More so than the previous generations. It is easy to see the children of today taking things for granted as food is being laid on the table for them for their consumption. It is easy to take liberty for granted when you have never had it taken from you (D. Cheney former US' vp). Freedom of speech and spiritual worship are monitored in some countries! We also readily take things for granted things that at some earlier point in time were waiting to be discovered. Example being electricity, clean air, water from the tap. Perhaps we can address this taking for granted attitude by recycling initiatives, environmental care projects and volunteerism. Do you have some other ideas that you can add on?
9 responses

• United States
25 Aug 10
Yes, its easy to take freedom for granted when you got 5 deferments during the Vietnam draft and than turn around and be pro-war chicken hawk (D. Cheney former US' vp).

• Singapore
26 Aug 10
hi evanhunter, got ya. Strange but true.


• Singapore
26 Aug 10
hi cher, haha - there is truth in that too. The hardworking ones are the exception rather than the rule.


• Singapore
26 Aug 10
hi elmiko, thanks for replying. Yup it is really in the mindset. As long as we do our best.

• United States
25 Aug 10
It's because this generation of people hasn't seen the worst, and that is why they take everything for granted. This generation of people lives on the computer, and they live in their own little world, not realizing what is really out there.

• Singapore
26 Aug 10
hi rogue13, you have a point there. Would you say inward looking rather than outward looking. More can be done by the community, school and family in identifying these gaps. Top down, sidesways and downward cohesive efforts can be exerted. Even the ripples of a tsunami one side of the world can be felt further away!

• United States
26 Aug 10
This generation certainly looks inward, rather than outward, and I say that because they don't see how good they have it and they don't see how great their lives are. Children in the U.S. have it so good here. Children in the U.S. really do have the world open to them. Even children who look like they have nothing, have more than children in third world countries. There was a girl from Los Angeles, California who had come from the streets. She used school and the Los Angeles Public Library to get into one of the U.S.'s top private universities. My grandmother told me that when she was young, things weren't like that. Only people who had money could go to college, but she said that nowadays, anyone can go to college. Anyone can get an education. Children in this generation take that for granted. Things like that are what they take for granted.

• Singapore
27 Aug 10
yup you are right rogue. Children in the US have it good even if they are a little disadvantaged. Children in third world countries really have it bad. They have to travel a distance to get to a community village school. Sometimes no bridge to bring them across a small river. You know what I mean if you have read "Three Cups of Tea" by Greg Mortenson about education in small villages in Pakistan. If anything, it will be an eye opener for these children to come to this realisation if they look beyond their computers but to the world. "Children of Heaven" an Iranian show depict how a worn-down pair of school shoes meant so much to the brother sister pair who shared it as they were impoverished.

• Malaysia
25 Aug 10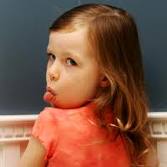 True kids nowsday are taking things for granted i guess because they are well pampered by their parents, maybe the parents suffer alot and they want they children to enjoy life better.Or the parents worked hard for money to support the children as best as their can and because of that not spent enought time with children.Too much luxury and freedom maybe cause the children to take things for granted.

• Singapore
26 Aug 10
hi kukueye, that is the root of the problem - too much love or self-love. Spoil the rod and spoil the child. Guess we gonna teach the kids how to fish rather than just putting fish on the dining table.

• Singapore
26 Aug 10
sorry, should be spare the rod and spoilt he child.

• Garden Grove, California
26 Aug 10
carpediem oh yes we take forgranted running water, indoor plumbing, electric lights, televisions, and computer, monitors and all the many electronic gadgets we all think we must have and oh yes cell phones, but I was born on a farm during the first recession and we had outhouses and big tubs for our baths, a pump inour kitchen for running water, oil lamps for lighting so I was in awe when we got electricity and indoor plumbing and telvision, then next was my computer and monitor.When I was little we had a wall phone on a party line and three shorts was our so called phone number, now we have all sorts of fancy cell phones and land phones with answering machines. recycle, put our trash and garbage in the bins where it belongs. do not dump litter on our beaches. do not dump oil and gas and other noxious chemicals in our gutters as they run right down to our Pacific ocean and pollute the sea creatures. do not leave those rings from cartons of soft drinks on the beach where birds c an get tangled up in them.




• Singapore
27 Aug 10
hi Hatley, you are so right. Where have we really gone wrong that the human race of today are not careful with the environment. I can only say that we are our own worst enemies. By appealing to the individual's moral responsibility and financial deterrent, I wish somehow more can be done.

• United States
25 Aug 10

I believe that every generation takes more and more in life for granted. What will become of this world if some appreciation for what we have is not taken. What will be left for our children and our children's children if we don't do something to change some attitudes. Getting children excited about the planet and our environment is the best place to start. It is a shame to see things fall apart that we have worked so hard for.

• Singapore
26 Aug 10
well said sender. Is that the legacy that we want to leave behind?

• United States
25 Aug 10
I completely agree with both of you, and do think the message has to start from home. We teach our kids to recycle everything we can, including toys, books, etc. Anything they have outgrown, we pass on to someone else. More than that, at holidays they must give one of their NEW toys to an organization that collects toys for kids, they bring food to school and to church to help with food drives, and things like this. We have also taught them that they cannot have everything they want--when we go to a store, they do not get to buy something just because they happen to be with me. We teach them that not only is it a waste of money, but also that it is bad for the environment to have so many plastic toys. We also teach them to turn of all the lights, don't run the water excessively, use both sides of a piece of paper, turn off the TV when they leave the room, not to litter--all things that young kids can learn and understand to help out. They also help us sort and take out our recycling, and we participate in many nature hikes, either with scouts or as a family, that teach the kids (and us) about the value of our natural resources. And we go on "clean the beach/trail/park" programs several times a year. I think if you teach these values to children early, but make it a FUN learning experience, then they will carry these values with them throughout life. And hopefully they will learn to apply these concepts to more difficult issues--such as protecting our freedoms that we are so lucky to have in this country.

• Singapore
26 Aug 10
Way to go Suzieqmom. We hope that the values that we inculcate in the children stay rooted in their conscience for them to be good corporate citizens too. If everybody do their little bits, I am sure we will have a nicer environment and not stress the earth too much.

• Philippines
25 Aug 10
you are quite right in your observation carpediem. today's generation are taking a lot of things for granted, because it has been given to them on a silver platter, ready for the taking. They have not experience how it was just to experience the bounty of having an electricity at a snap of a finger, tap water at a push of a dial. Anyway, most of this addressing can be done at home and at school. You know, information drive on the value of these things we have taken for granted. The community should also participate thru sponsoring activities to address this taking for granted attitude of the new generation today. Children who grew up under the tutelage of parents who takes for granted the same things we're talking about here, would naturally end up like them too, gets what i meant? so there should be massive information drive on this subject, we have to address this soon or we might wake up one day soon without all these things that we have taken for granted for so long, because of abuse and misuse.

• Singapore
26 Aug 10
hi deriellevc, yup the family, school and the community at large should have a moral responsibility as to driving the message of not taking things for granted. We should be mindful that we are custodians on earth and to do the best to maintain for the future generations. And I feel that pressure should be on businesses and MNCs to shoulder some costs for the environment also.