what to do when you get blue?

United States
6 responses

• India
26 Aug 10
That is exactly when you should tell yourself, "I feel great. Life is terrific. Life is full of the unexpected!" and in minutes you start shedding off your blues!

• India
26 Aug 10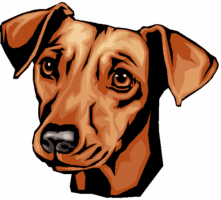 When you repeat this several times without thinking about the meaning of the words, you feel an inner change and your depression starts to reduce in intensity. The trick is "not to consider the meaning of the words you say to yourself". Here's a sad looking dog! Happy company! Sincerely, surya

• United States
26 Aug 10
Hi, I do that sometimes when I get blue. Listening to oldies seems to bring back fond memories and often brings a smile to my face. But mostly I reach out when I get blue. Call one of my siblings that i have not spoken to for a while or one of my good friends. I also treat myself sometimes when i can afford to. A slice of pizza, or a nice shirt, or some ice cream. Really works for me.

• United States
26 Aug 10
I ternd on some oldies to day i may be 25 but i love the music for between 1950 and and 1980. I also called a good friend starting to feel better.

• United States
26 Aug 10
I turn on the computer and go on mylot for a while, or I listen to music or read a book.

• United States
26 Aug 10
that's a good idea i haven't done much reading lately. that could be a part of this.

•
26 Aug 10
When I get down, I like to go for a walk and listen to some lovely upbeat music. It always makes me feel much better, and it is a well known fact that exercise can improve your mood, especially if you're walking in a pretty place somewhere. Eating healthily always improves my health as well. Even though you might feel like eating junk food when you're in a bad mood, it is much better for you to eat healthily, as junk food only makes you feel even worse later on.

• United States
26 Aug 10
I some times take a walk to. I like taking ways i don't know witch will be so much easier scene i just moved to a city i have no clue about. lol

• Canada
26 Aug 10
I like listening to music too to cheer me up. I often get that feeling too, especially after I get back home from work in the evening, tored, exhausted, and blue. Lively music cheers me up and gets rid of the blues. I have to keep a collection of those lively songs !

• United States
26 Aug 10
yeah me to exapet i work from home and take care of 2 kids and do most of the cleaning and cooking. so fun........

• United States
26 Aug 10
I tend to listen to journey. They are a great band. And sometimes I write poetry.. very rarely though. But I like to just hang out with friends to get out of that phase.