What is the thing that you find most amazing ?

Canada
August 27, 2010 6:39pm CST
There are many things in the world which are so impressive and amazing. Many things have evolved and developed over time. One thing which I find it most amazing is the languages spoken in different countries around the world. So many different and distinct languages have developed ! Each language is rich in its ways of communication. What is the thing that you find most amazing among the things that you have seen ?
8 responses

• United States
28 Aug 10
i want to give another response because i have an experience to tell about amaizing.i am a chinese lady,in china,almost every girl wants to marry a rich man with beautiful cars and big house ,you know house is really expensive recent years in China.But i am the different girl to them.i loved a classmate in my university,at that time ,he is just a doctor of physics.In China ,doctor just means a poor student ,so when i married him,we are so poor that we have not bought anything for the marriage,we just have love.But after one year,when he graduated as a doctor ,he got a postdoc position in USA with a good salary,so we are not poor any more,even we are approaching to rich for one dollar can exchange to about seven Yuan.It is an so amaizing experience for me,just one year ,changed a lot.

• United States
28 Aug 10
Great story. Thanks for sharing your experience. I love America.

• Canada
8 Sep 11
A wonderful life story ! I am so glad to hear that things worked out so well making you so happy. It is a success in life ! Congratulations to you and your husband. And, very best wishes !

•
29 Aug 10
i'm going to be really boring now and say a baby growing inside you,it fasinates me,the way it can grow from nothing and then just pop out,a whole human being just pops out of another human being,it's a bit like the film Alien

• Canada
8 Sep 11
It is a wonder how the human body , the physical system , works !

• Philippines
28 Aug 10
as for me people it self is the most amazing thing i've ever known.... i just can't image how people varies their looks for they al have eyes, ears ,nose lips but when you look at the people around you u will see different faces....

• Canada
8 Sep 11
Yes, just like so many different languages around the world, how people differ in the looks is indeed amazing. How the genes work !!


• Canada
8 Sep 11
Communicating and passing on messages in different ways certainly are amazing !

• Philippines
28 Aug 10
...the most basic thing that amaze me is "life" itself..how beautiful life is and the experiences that we have each day...how a day differs from one another, emotions which changes base upon the situations.....the existence of life is really amazing...a perfect master piece..=)

• Canada
8 Sep 11
Yes, I do find life amazing too. We all pass through amazing things in the course of the life time.

• United States
28 Aug 10
In Bible,there is a story of the reason why there are different languages in the world.In fact ,long long ago ,there is just one kind of language in the world ,all the people can communicate with each other easily.one day ,people want to build a way which is called Babel to the place of God.But God dont like their doing this.So,God make them to speak different languages in order to add obstacle in the job.The result is that Babel cant be built because people can understand what to do and how to do from others' words.

• United States
27 Aug 10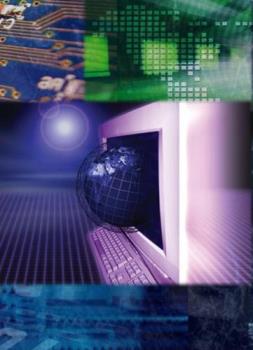 What I find most amazing is the technology nowadays and the fact that we can get any kind of information that we need/want, pretty much anywhere. We are surrounded with Tv's on gas pumps, billboard signs, RSS feeds, emails on our phones and computers, internet cafe's, laptops, blackberrys. Its amazing how much information we are surrounded with and yet there are still people out there, that dont have a clue ..Amazing! ;)

• Canada
8 Sep 11
Yes, indeed, it is so amazing that there are so many different technologies developed and developing over the world. Internet has become the information highway of the time, carrying loads of information on a huge variety of topics.