Do you like reading self-help books?

Philippines
10 responses

• Canada
24 Sep 10
I'm always reading articles on self;help and have written some articles myself which are on the web. I'm hoping to write more as I have time as I have experienced so much in my life. I went from a loser to a champion! From having nothing to having everything!

• Canada
26 Sep 10
On my website there is my latest article on how to deal with loneliness. I hope to put more articles later.


•
29 Aug 10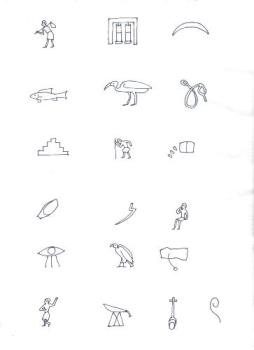 I have not really bought anything like this. The closest that I have come is Spanish language DVDs, books to teach myself reading Latin, Ancient Greek, and Hieroglyphs!


• Philippines
7 Oct 10
I like reading self-help books, but love doing so for free. I either borrow or sometimes read them online. I'm sure one way or the other these books have helped me broaden my understanding about life. Secondly, these books inspire me on what topics to write online.

• Germany
3 Sep 10
Yes, I have already read several ones. Jorge Bucay, a psychiatrist from Argentina, is a very good writer. His books are easy to read, interesting and written with humour. His books inspire readers to think about a lot of things. I also read a book of Walter Dresel which helped me to think about myself and to question several points of my life. I really would invite everyone to read almost one of those books.

• Denmark
29 Aug 10
I have read several self-help books. I usually borrow them at the library at first. If the book is not useful for me a or if I just don't like it I don't want to buy a copy of it, but if I like the book and want to read it again I sometimes buy my own copy of the book. In my collection I have books by Wayne Dyer, Stuart Wilde, Louise Hay and a couple of other authors. My favourite author is Wayne Dyer, I have most of the his books and I have read them several times. Each time I read them I learn something new.

• Philippines
29 Aug 10
Try reading those books by Bo Sanchez. =) Self-help books are not strict rules to be followed, but they inspire the readers.

• Philippines
29 Aug 10
Hi Juryse, Yes, I've read several self-help books and one of the best book I've read is the Rich Dad, Poor Dad of Mr. Robert Kiyosaki, also Life's not fair but God is Good (can't remember the author), and For Better of For Best by Gary Smiley are very good books. All these books are life instructional books that I've love covering many different aspects in life. I've also read books by Napoleon Hill, Dale Carnegie and Og Mandino series and I swear these are all great reading materials. Somehow I can manage my life better now after reading such books. Hope this gives you an insight. Have a nice day.

• Israel
29 Aug 10
Wel, yes, ones related to business, motivation and stuff like that, but not really related to happiness and that kind of stuff. So more business-oriented books in my case, such as Rich Dad, Poor Dad, if you know it.