ac!

India
September 2, 2010 1:00pm CST
I seriously forget to switch off my AC everytime when i sleep. I keep the remote just beside to me but i doze off and then i forget to do it. Only when i am woken up or by mistake if i gain consciousness again i would switch it off and sleep. I put on timer so that it gets off but when it does the room becomes hot after a while and i can't stand the heat. Do you leave the AC running or maybe just switch off after a while?
7 responses

• Philippines
2 Sep 10
Since the remote of my aircon that has a sleep button is broken, I have no choice but to leave it running up until I wake up. When it gets too cold, that's the time that I turn it off earlier than usual. But if the temperature is just normal, I just leave it running until I get up. :)

• India
2 Sep 10
i don't know about there but here that takes a lot of power and also money...


• Philippines
2 Sep 10
I guess it depends on the horse power of your air condition. Its costly if I use a 1 HP (horse power) ac all throughout the night.

• India
3 Sep 10
Well mine takes away all the power of the machine....



• India
2 Sep 10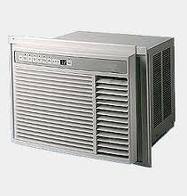 Hi Ravi Teja, I wish I had an AC to switch off! Of course, even had I had one,I would have to deal with the monthly electricity bill! What do you do? Are you a 'single'? At our home we have the same problem with the fan during early winter when you need the fan as a "starter" (of sleep), but later, after 3 a.m. or so, you would love to turn it off! Only, you can't get out of bed!

• India
2 Sep 10
Nope i stay with my mom and my brother. I have a remote but i am still lazy to switch it off....


• India
2 Sep 10
Don't you have an eco switch which when on, the ac switches on and off every ten to fifteen minutes? You can use that instead of the timer too.

• India
2 Sep 10
Sorry, I did not answer the question. I use this eco option in my ac so that it switches on and off automatically every ten to fifteen min. Cannot have the ac running the whole night. It gets very cold and if switched off, very hot.


• United States
3 Sep 10
I lost the remote to my ac. I just leave it running when it is really hot out like tonight and the rest of this week. So it will cost me a lot to sleep comfy this week.

• Malaysia
3 Sep 10
I will normally let the room get really cool like 18°C and then I will set the temperature to like 26°C and set the timer off after 2 or 3 hours later. It normally still cold until the morning...this is how I usually do with my AC. Just a way to save some energy!

• Philippines
2 Sep 10
i would say, you try check your hardware shop and find the gadgets that automatically shuts down your ac at a certain time and automatically turn on your electric fans. these gadgets usually comes with protection delays, to save guard your ac during power failure. that way you can sleep soundly and worry free.