which live show do you like most?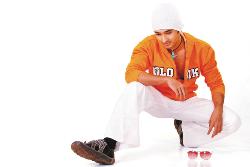 India
November 17, 2006 11:04am CST
8 responses

• India
17 Nov 06
if you are talking about reality shows then i like bid boss.it is a real catfight going on in there.and live shows i like to watch news,if thats what you are thinking .

• India
17 Nov 06
no no no, i am talk about any live show either it is reality or live news, so you are also like big boss, i also like it but i dont see full,


• India
17 Nov 06
wow, very good, i also like it very much, laughter challenge the best of the best, really good choice.


• India
17 Nov 06
very good, i like your taste, and which shows you like.

• India
17 Nov 06
i like bigboss whr 13 celebrities hv been kept in one house, completely isolated

• India
17 Nov 06
good, i also like this progarame, but some time,

• India
17 Nov 06
Life is Beautiful Are you really working in mylot for fun or pleasure or time pass or for only making money?Please think about this before you post a new discussion or respond to some ones discussion.

• India
17 Nov 06
life is not beautiful, life is full of excitement, and what ever you fill i dont worry, i am here for fun, i never think that what other want, i just play with them and they play with me, thats it. and by the way you first read you question, ex.what is your car colour....is this question. i think only you are here for money and others for fun, so dont put your leg in my fun, make your money and go.

• United States
17 Nov 06
if you mean a reality show it would be americas next top model

• India
17 Nov 06
ok, so you like reality show, and tell me more about americans model, i want to know.