about money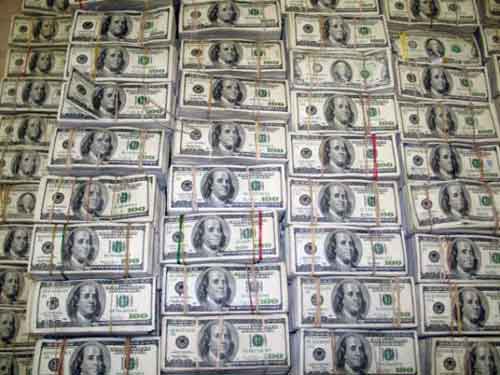 India
8 responses

• United States
8 Sep 10
I love money and money loves me...LOL. Making money online isn't hard if you know how to think, pay attention, be observant, ingenuity, and to be creative. I work from home, been doing it for the last 10 years using my own ideas. Making money online for me is no problem.

• India
8 Sep 10
Welcome to mylot, money is definitely NOT god, i disagree, we work for money because it is needed to fulfill the three basic necessities, food, shelter and clothe to cover ones body.. Thanks for sharing. Welcome always friend, cheers.
Professor.
.


• Philippines
10 Sep 10
There are people out there who unconsciously make money as their god. The scriptures said, "Love God above all". If a person love money more than he love the real God, then he is replacing the real God with money, making money as the his new God. Am I right? And there are many of them out there..

• Philippines
8 Sep 10
I agree that without money something that makes us disable. But you should not God the money, the bible says, the love of money is the root of all evils. Use money wisely, it is a blessing given us from heaven above so we can do whatever we want in good faith.


• Indonesia
8 Sep 10
I don't think that is an acceptable opinion. I can accept the thought that says money is very important for our life, but I can't accept if you said that money is the god. That is absolutely an excessive thought. An easy example, there are many things in this life that can not be bought with money. And there are too many people who doesn't value money as high as you are. Money is just a tool, to help us, to provide us convenience in this life. Nothing more, nothing less. That we need money in this life, that is something hard to decline. But it doesn't mean that we will sacrifice everything in our life just to get money right? Don't value money more than it should be, that will ruin everything in your life someday.