What makes you sad?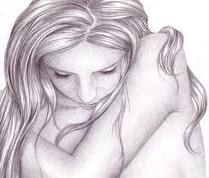 Philippines
September 9, 2010 12:42am CST
If you were to ask me, goodbyes make me sad. Hunger makes me sad. Dramatic movies make me sad. Sickness makes me sad. But seeing frustrated friends and loved ones make me even sadder...
10 responses


• Philippines
21 Sep 10
To make me sad, is that when my dreams did not fulfill. Because it frustrating me so much when I can't do things beyond my expectation... Have a great day!

• India
21 Sep 10
Sadness or happiness is the condition of the mind which is subject to the feed from outside world whether seeing or hearing.I have observed some people keeping cool when they experience or see sad things happening around them.In a way they are great.Some people get restless on seeing others unhappy even though it is in no way connected to them.I have seen many women crying st some sad scenes in the movies or in TVs.My Wife is one such lady.I tell her" why do you weep? It is after all action and not real".She is not convinced nor would she stop her weeping. What to do? We cannot help all. Parting is also sad but inevitable.Feeling sad at other's sufferings shows your tender heart.Some enjoy at other's suffers and they are called cynics.You can try to help as many as possible.


• Philippines
10 Sep 10
A lot of things makes me sad.. Being hurt makes me sad, being broke makes me sad, family matters makes me sad, being lied to makes me sad but what makes me sad the most is when someone leaves me and yes that means saying goodbye makes me really very sad too :(

• Philippines
9 Sep 10
Its hard to be happy if someone hurt you. But its sadder if someone is sad because of you.


• Philippines
9 Sep 10
In my own point of view the things that makes me sad is my son is sick, goodbyes too, dramatic movies and even love songs. No money can make me sad, killing make me sad, injustice really makes me sad, seeing people suffer from cancer makes me feel sad. Anyways all this sad we felt inside is one of our emotional thoughts in our everyday living. We often sometimes depressed of what the world is going on that's why it makes us sad for a moment.:D

• United Arab Emirates
9 Sep 10
negativity is the most which makes me sad, its not for myself but for them who will not learn or do anything in their life and just be negative for everything..... One life live it :)