CashGopher being discriminatory and very unfair to Asians...

Mangalore, India
September 10, 2010 4:17am CST
I have seen many discussions here where the members belonging to the Us and other western countries claim that they are being paid as much as 30 cents or more each day without having any referrals. In my own case I have had the software for 9 days now and have earned 6 cents and I am sure that would be the case with most Asians. This is just another case of discrimination online against Asians...We do all the work as much as the others but get the crumbs while the entire amount is shared between them..
6 responses

• India
12 Sep 10
Hi kiran, discrimination is everywhere for Asians. Yes we can do all the works as much as the Americans. CashGopher should explain why this discrimination.However you earned 6 cents in nine days.

• Philippines
11 Sep 10
I could not comment on this though... I had installed my CG last day and I was not able to look my earnings... Or should I give my opinion, okay, for now, we could not really say this thing, CG is very new, all new I mean! It is not being tested yet by the users so far... this is under observation in other words... I know that the administrator for this is always looking for improvements in CG! Perhaps there are few bugs, but I know and I trusted CG admin that they would and they can fix it for our delight! Can still remember mylot? The improvements? This would also happen with CG!!!!! So let us just support this nice earning program!!!! Good luck!

• Mangalore, India
11 Sep 10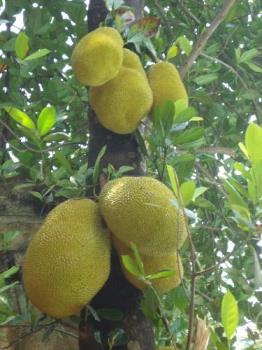 Hi, thanks a lot for your views , I understand that there may be some improvements at a later stage,but as of now it is not meant for us Asians because we would be helping the site make money using our computers , not compensating us for the service - all the best and happy mylotting


• Philippines
14 Sep 10
I am checking my CG last time though, I have never earn so far, perhaps this thing is meant for the meantime for the western people, this is sad though, I hope the admin would see this problem not too late as asians have substantial number too and is an important percent of the entire population, both in mylot and CG, anyway, thanks for the picture, i have to think of its connection though to my answer or yours. happy mylotting!!!!

• Mangalore, India
14 Sep 10
LOL, the picture got uploaded by mistake , it was meant for another of my discussions on gardening and by mistake got here...Most asian members are already realising that there is no point in having a software on their system which is using their comp and intrernet connection to make money,,,

• Anantapur, India
11 Sep 10
hi kiran madam, i too have installed the cash gopher in my system, it is true that western people are earning more in cash gopher site,but it is said by the site itself,but i have earned 18 cents for all these 9 days time, so an average of 2 cents per day,so we hope that the mylot/cash gopher will increase our earnings also in near future,have a nice day

• Mangalore, India
11 Sep 10
Hi sridhar, thanks a lot for the response. whereas you earned 18 cents in 9 days they have earned 4-5 dollars in that time, so see how we are being taken for a ride - lets hope that you get to earn more, In my case I have already uninstaled it from my computer because I dont want the site to make money using my comp to pay others - have a nice day and happy mylotting


• Anantapur, India
11 Sep 10
hi kiran madam, thanks for the response

, so now you are free from cash gopher site, the interest in joining and going out also at an end,some things happen like that, i have to once again think about it and then i will decide,let me see what happen i will stick on it up to month end then i will decide,have a nice day



• Guangzhou, China
11 Sep 10
You are right. At first when I read some Cash Gopher members said they earned a lot, I had a doubt because my earning for several days is only one cent. And I had been online for a long time everyday. So it is not worth for me to keep Cash Gopher. Especially I have a doubt whether it will be harmful for my computer since my anti-virus software ever suggested me to remove it. I don't want to take a risk for such a little bit pay. I already uninstalled it. I love China




• Philippines
10 Sep 10
I noticed that. Well I think we can't do anything about it. Just pray and do our part in this online opportunity.

• Indonesia
10 Sep 10
You think so..? I wasn't pay attention too much on that case. Actually, I had already uninstalled Cash Gopher once, but then I decided to reinstall it when I read on Cash Gopher's blog that they had fix many things in their software. I wanna give this site one more chance, I'll see what they can do for me this time. At first time I installed the software, it has become a bandwidth disaster for my computer. My connections become really slow, and there are many unwanted incident that make me really irritated. If things doesn't getting better, and there are no other action from Cash Gopher to make their software better, then maybe I'll have to say goodbye to Cash Gopher and uninstall it again.