What time you usually sleep? Or what did you do if you can't sleep at night?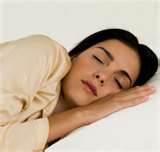 Philippines
September 10, 2010 12:39pm CST
Hi guys, its already 1.30 am here Philippine time but I'm still awake. There are times that its hard for me to sleep. Is this happened to you also? What did you do in order to sleep? Or what's the usual time you go to bed. Say something i will be glad to hear from you, keep on mylotting

5 responses

• Philippines
11 Sep 10
hmm..recently, the reason why i am still awake at this time around is because i am watching youtube videos :) Usually i sleep around 11pm, but lately, i sleep between 1-2am because of all the youtube-ing i am doing. I know it's not healthy, but this is only a phase in my life where i am trying to escape reality and run away from the things that i have to be doing instead of watching these videos. Yes, there are also times when it's very hard for me to sleep. Good thing i read and article in Yahoo! way back about a certain breathing exercise that i use, and personally, i think it works great and helps out in making me fall asleep faster.

• Philippines
12 Sep 10
I am glad that I am not addicted watching videos on youtube or else i will be like you hahha. Anyway, first time i heard about the breathing exercise maybe i should try it sometime. Appreciate your comment here and sleep early hahah its really not good in our health



• Garden Grove, California
11 Sep 10
hi kmaram I am in the US and its about 6 thirty in the evening here. I must go down to get my evening med. then will do my answering here. I usually turn out my light about ten to ten thirty only because I have an odd roomie who does not want me to stay up til 11. I also have problems at times sleeping so will read or listen to soft relaxing' music, classical stuff.




• Canada
10 Sep 10
I go to bed pretty much late in the night, the main reason being the time I get back home from work. Some days, it gets close to 11 pm. Then I have to take a bit of time to relax and get rid of the stresses of the day. Otherwise I could not sleep. My favorite way is to listen to music CDs and relax. That helps in falling asleep faster.

•
10 Sep 10
I often have trouble sleeping, either that or I sleep too much, due to a condition I have. I try to combat this by going to bed when I am really tired...though the experts say that you really should have a regular bedtime that you stick to.Before going to bed you should try to wind down and relax, maybe a nice warm bath and a warm drink, then when you are in bed you should relax your body and not stimulate it - apparently reading is not advocated though I do read to relax myself. If I do wake up or can't get to sleep at all I will lie there for 15 minutes or so and try and relax and drop off again but if I can't then I will get up and make a drink and do something for half an hour or so...then as soon as I am tired again I will go back to bed - and hopefully sleep. It's horrible when you can't sleep, somehow you feel that you are the only person in the world who is awake!

• Philippines
10 Sep 10
Hi there, well you mentioned good points here. I hope it will works for me as well. I must agree with you there are a times that i can't sleep and its really horrible. The funny thing is that i turn side by side, put my pillows up side down but still I'm awake. Anyway, appreciate your comment here




• Philippines
10 Sep 10
Hi there, 2-3am wow i'm afraid your having eye bags already

. Anyway, i guess posting and commenting here in mylot is the best one for me to fall asleep. Reading book is a good thing but i dont normally do that, anyway appreciate your first comment here,