What does his term of endearment for you reveals?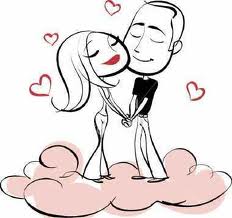 Philippines
September 11, 2010 4:09am CST
There are different pet names our boyfriends call us. Like baby, hubby, angel, sweet, and a lot more. These pet names reveals something about them. Like for instance my boyfriend calls me baby. Someone who give sweet endearments committed and devoted partners, someone who'd most likely end on a longer relationship. What does your boyfriend call you? what do you think it meant? i could also share some thoughts...
5 responses


• Philippines
11 Sep 10
that's very nice. taking care of each other, looking after one another, pampering each one like a baby. same here with me and my partner. :)

• United States
11 Sep 10
one of my ex's called me hon. he thinks that it is more mature to call me that way, although we were only 16 that time. he felt that if we acted as maturely as possible, it would make the relationship last. i proved his theory to be wrong. we broke up after 6 months...

• Philippines
11 Sep 10
hello ergfortes! my boyfriend calls me honey or cute..i don't know, maybe i'm sugary sweet and charming to him, thus the name, lol. anyway, pardon me for disagreeing but i have known couples whose form of endearment would put honeybees' sugar to shame but whose relationship lasted for just a couple of months or at most, a year. But i do agree that you can gauge a couple's depth of relationship by the endearment they call each other.

• Philippines
11 Sep 10
honey is almost the same as baby. well i really don't rely much on the article but how a person talk or the words he use would really show a lot about him. so these lovely labels may somehow give you an idea of how he thinks of your relationship or how he thinks of you.

• Australia
11 Sep 10
Looking back, I just realized that I was the first one to call him "Bee". From the last syllable of the word "Baby". Oh dear,this is so cheesy.

I didn't really try to rub that in but eventually, the endearment just stayed.

• Philippines
11 Sep 10
he could actually change it if he wanted to or if it doesn't really fit him but since he must be that type of person who looks for long and serious relationship, he preferred calling you the same. :)

• Philippines
15 Sep 10
:D when we were starting our relationship, and was asked how I would like to be called, i was really ashamed then said, i want something sweet. so, he started calling me sweetie.. i was not actually sweet, i think, but he is :) after a few months or so, he started calling me baby.. then sometimes, hon, love, .. and a lot of other names.. I just feel that how ever we call each other, he is referring to me, and I to him. very cheesy but I guess, he's my everything.. so every name i call him just applies. lol :))