I participate in the GE Ecomagination Challenge and have a big problem. HELP!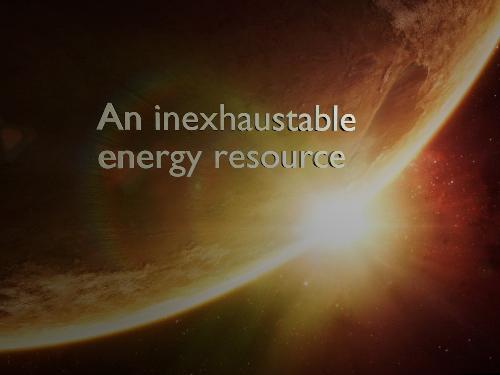 Grenada
September 14, 2010 8:24am CST
Last week I heard from this Challenge and entered our product: Solar Central Heating and Solar Air Conditioning. Everybody is excited and can't wait until it is on the market as it saves BIG on energy cost and is very affordable. But to bring this in mass production takes almost 2,000,000 $. And I happen to not have this in the bank... The good news is that those entries out of more than 2,000 that make it to the top and get selected will get venture capital! Further good news is that when we evaluated the top 20 entries we believe we stand a good chance to win. Rather than many others we did our homework and have a well researched product and documentation. The first phase of the Challenge is to get votes from the public for your entry. And I can use some help because when we entered yesterday, other contenders were 2 months in already. The current leader has almost 3,000 votes and counting. I now ask MyLotters to give me a little help: 1. Use the link to go to the General Electric Challenge website and click VOTE. Then you are asked to register (do not worry GE has excellent privacy rules) and then click the link AGAIN and press VOTE. Only then the vote is registered. The guy that wrote that system certainly does not win a prize.... But once you know it is easy. Here is the link: http://challenge.ecomagination.com/ct/ct_a_view_idea.bix?i=CC329BBA 2. The next thing I ask you to write an email to the people in your network and tell them about my dilemma. Ask them to also send it to their network so we get a snowball effect. 3. Start a new discussion on MyLot with a different title and angle like: We need to help a fellow MyLotter.... Who wants to assist a MyLotter in trouble... etc. Blogging is also fine. In your discussion ask to let them do the same as I asked you. Use these tags: solar water heating, energy conservation When enough MyLotters help here we stand a fair chance to make it. And when you see the SmartSolar products on the market next year, then you know that you helped achieve this miracle... Let's face it: is not this a more rewarding project than just chatting or talking about daily problems? Thanks a million for your support! James
2 responses


•
6 Jan 13
Yes people are very excited and can't stop them from knowing more about these products. Recently I was searching for some information about Solar Air Conditioners and reached at a site called http://kingtecsolar.com/products/. I was happy and surprised to see the list of products they sell. I really wish if the cost come down quickly so that we all can afford and buy as many as we want.