Have you saved enough?

Philippines
September 15, 2010 4:17am CST
So for those mylotters who are currently working, do you think your savings is enough already up until your retirement? Or are you like me that barely has a savings because the money all goes down to the bills, and other things you need to buy you just can't seem to save more than you planned originally?
4 responses

• Philippines
15 Sep 10
I can retlate to this. It's one of my concern. Oh my..it's driving me nuts! I really want to save but i couldn't save enough. it's just too hard for i have o many bills to pay plus my siblings depend on me. How would I save? I know there's only one way. Depriving myself. Sacrifice.

• Philippines
15 Sep 10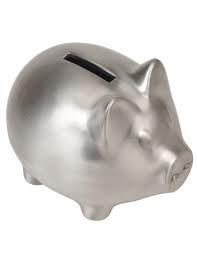 Hello tess, that's right. it'really hard to save unless you got a higher paying that that overtakes your bills and other expenses. how ever, if your salary is smaller than the bills being paid it's gonna take a while before you get out of that debt dilemna. but i do believed in the financial aspects of managing bills. stating that paying the bigger debt makes your debt trouble less than paying the smaller once.


• Philippines
15 Sep 10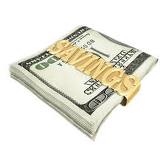 Hello chiyosan, I used to save a lot. most specially when i am at the peak of my ice business. but when this teeth problem occur, that's when the problem starts. i spend it on medication and then some other useless expenses like junk foods. except for cat and dog foods. but there was a day where my mom and i didn't have that much. right now, i have my earnings in mylot and i might use it to look for job

It's hard to plan you know.

• Philippines
15 Sep 10
I really would like to start saving, but, yes, all the the money goes to the bills. And, until I pay off all my credit card debts, it would be hard to save. I do save a very little bit, but, I'm hopeful that my savings will be bigger after the next month. (I plan on saving all my online earnings, and see how much I can earn online. Not a penny spent on anything, I hope.)