what is the best diet you ever did and lost weight ?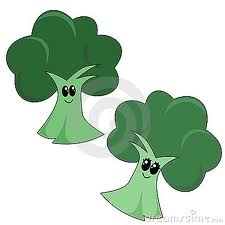 United States
September 19, 2010 3:07pm CST
what is the best diet you ever did and lost weight.. righ now i am on a diet i call the no diet .. its simple i eat waht i crave but i switch some of my unhealthy foods for healitehr ones and make better choices i never never deprive myself of something my body is craving to eat.. alot of time i crave salt so i eat the foods i love with salt on them.. like boiled corn cut off and fried in a skillet with oil vinegar and lots of salt.. well i should use less salt but its my favorite thing to eat and i love vinegar i eat it on tomatoes with salt and vinegar i like v8 or tomato juice with salt.. i call this the no diet because im not on a diet im making healthier choices and changing some of my eating habits . but the main thing that is causeing me to lose weight is im exercizing every day no im not going to a gym and killing myslef working out.. i go there and walk and swim and do the things i enjoy and love i play basketball me and my daughter played basketbsall (horse) today.. and walked at our pavilllion (gym) we love it it is such a nice place and i noticed they even got new furniture we have a yearly pass and my whole family can go anytime we want..just paying one monthly fee.. so for me my no diet means stop derpiving my self of the food i love and crave but make better healthier choices and exercize in a manner that you love, like i play tennis, basketball, badmitten, baseball, and corn hole.. all these activities are helathy i like to walk either at the park or pavillion. i got to the school (park by my house and swing on the swings play with the grandkids all the while getting exercize doing the things i love.. i will never exercize on something that dont feel right and is no fun again i have too many other sports or hobbies i can do to lose weight and it is healthy for my mind becasue im relaxing myself doing fun stuff and it helps me to be a better person with less stress.. and the best part is i get to eat the things i enjoy. wow oh how i love wendys small vanilla frosty dipped with there med french fries yum when my husband gets home i may go treat myself to one .. cant wait.. to be happy you have to do the things you truely enjoy and just be nice and be yourself....
6 responses

• United States
19 Sep 10
I've been on every diet known to mankind and I think that the no diet that you have created is one of the best. It is important to learn to reduce portions and to reinvent those things that you really like. If you restrict yourself from eating those foods, you will crave them and sooner or later you will binge on them because you feel deprived. I would tell you that you really should reduce your use of salt. Try herbs and some of the herbal blends that mimic a salt taste for better health. Exercise is key to good health and to permanent weight loss. Good luck.

• United States
20 Sep 10
ty you very much you are sweet..i eat alot of salt becasue i crave it so much it is almost like my body is missing something .. i know i should limit my intake and i plan to do better... i know i was just told my body is low on potassium so ive been taking a supplement i was low becasue i hate the mushy tate of bananas does anyone know any other foods you can eat that has lots of pottasium..or iron.. i do not like chiken livers ..:( and very few red meats... except hamburger which i love all ideas will be appricated ty in advance

• United States
20 Sep 10
I get a newsletter from RealAge that addressed this issue this morning. How funny is that??? The article stated that if you drink a glass of orange juice, eat 1/4 cup of raisins and eat a baked potato (including the skin) you will get an additional 1600 mgs of potassium a day.

• United States
12 Apr 11
Well I dont do diets because in my opinion most of them dont work because the minute ppl hear diet they try to starve themselves and that makes them store fat.However I did lose weight just by playing dance dance revolution for fun.Oh and I love badminton as well.

• Philippines
20 Sep 10
hello laken02! eat low carbohydrated foods and try playing badminton. playing badminton can lose and reduce your weight. and when your craving for food, control yourself, since you have goal to reduce your weight. :)


• Philippines
21 Sep 10
I think the best diet is stay with your diet... What I mean is stay with your regular routine just minimize the amount of what you ate and exercise. Because not all diet has the same effect with everybody. Another thing, don't let yourself crave too much on something because in the end you will see yourself eating too much.

• Canada
19 Sep 10
Paleolithic eating plan along with an exercise regimen that I did 5 days a week(week days) for 4-5 hours a day, a pretty intense exercise regimen, with complex and advanced exercises. Lost a good 15-18 pounds in just under a month doing that.Not only did that specific eating plan help me lose weight, but it gave me much more clean burning energy, and I felt unbelievably powerful.