Employees or clients...which is worse

United States
September 20, 2010 9:33am CST
I work for a juvenile detention facility (jail for kids) so I deal with a bunch of teenagers that have bad attitudes all day long. Unfortunately I sometimes think that it is harder to deal with and get along with some of my so called adult co-workers than it is the kids. Does anyone else feel like this? Do you sometimes think it is easer to deal with customers/clients than it is co-workers?
7 responses

• United States
20 Sep 10
Kids are trying to find themselves and they sometimes get into trouble because they are looking for attention or guidance. I'm sure you have a tough job, I've never worked on your end of the spectrum but I've worked with the youth and its hard to grow up in today's society. I know that adults act like kids when they don't get what they want but by then its social unacceptable to do so. Its a toss up, kids are eventually going to grow up, hopefully, but adults need to know that acting like a kid won't get them anything.

• United States
21 Sep 10
I wasnt even meaning it particularly about the kids. I also bartended for a long time and the customers never were an issue but the servers and sometimes even the other bartenders would tick me off. I was just seeing if anyone else felt like that

• Philippines
20 Sep 10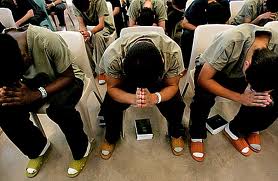 HelloBabykeka, How are you? it's been a while. i don't know, but that must be a tough and dangerous job there. but i think handling tantrums or complaints from your co-workers is a bit better than handling the jail kids. who knows what would happen if they are set free from there and had you captured as a prisoner or worse. what was the problem by the ways?



• United States
21 Sep 10
No problem just wondering if other people felt the same way. For instance, I bartended for almost 10 years. I rarely if ever had a problem with the guest but felt most of the other employees were idiots. I was just seeing what everyone else thought.

• Canada
20 Sep 10
I agree. I've often said that as long as we act like adults we can help the children, but when adults start acting like children, all is lost.

• United States
21 Sep 10
Yes, you have a point. It is very frustrating to me when I feel like I need to correct my co-workers instead of the youth. I don't get paid enough for that lol

• Philippines
11 Oct 11
haha well that would depend. but in my previous work, i would say that it is correct. our clients were more merciful than our co workers in the hub. the clients would understand downtime if they were explained well and our co workers especially in tokyo and singapore are not as forgiving... they expect us to be around like 24 hours with no lunch breaks and have escalated us to the heavens and above! haha i guess because they expect us to be perfect and that if we fail, they too fails so there is the pressure.. unlike with our clients if we are able to build rapport with them, they are understanding at mistakes and accepts that people, companies, and systems does have downtimes as well.

• United States
22 Sep 10
Oh yes!! I do. I am in middle management and sometimes I feel like I am a babysitter. I hate to put it like that but it is crazy what some people do. I have to watch everything that I say and do so it is not taken wrong and I have a couple of employees that are about nothing but drama. I have to nip gossip in the bud and hope for the best some days...lol...I feel you.

• United States
21 Sep 10
Yes, most definitely. Although we are both in totally opposite positions. Adults can easily act like misbehaving or annoying kids. I work with customers at a dry cleaners, and also with a couple of co-workers here and there - and some are just annoying to all hell, disrespectful, and tend to screw things up (that I have to fix later). Plus, I LOVE a lot of our regular customers here - they are almost like friends to me!

• Philippines
21 Sep 10
All aspect of people is normal.. even if it isyour co-workers. Sometimes passion on work is not there and it could results on something you are experiencing right now.