teach and accustom our children to apologizing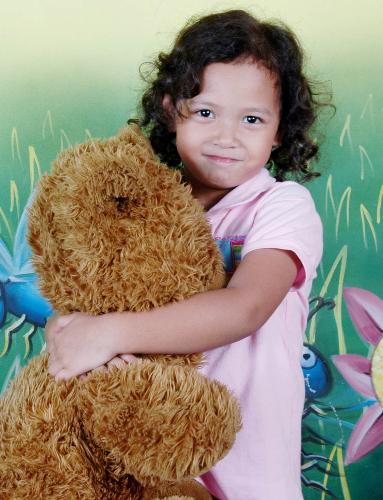 Indonesia
September 21, 2010 10:17pm CST
It has been human nature, always has a mistake. But many people difficult to admit mistakes let alone apologized for a mistake that has been done. As parents, we must teach and accustom our children to apologizing. Here are some ways that you can apply to teach your child to apologize: 1. Give examples of direct. When you as parents do wrong, tell your regret and apologize to your child with catch his eye 2. Teach your child about the value of empathy 3. Embed that apology does not mean losing 4. Say with clearly, Apologize = good friendship back 5. Say firmly, Lazy to apologize = lost friend 6. Give appreciation to your child if he had dared to ask for forgiveness
6 responses

• Philippines
22 Sep 10
Nice post advokatku, very well said...good pints of advise. Right when we parents do wrong, it's not bad to apologize, the value of emphaty, apology does not mean losing and to apologize equals good friendship back...I'll remember all of these...

• Indonesia
22 Sep 10
thank you, friend ... keep teaching our children to dare to ask for forgiveness

• Canada
22 Sep 10
Most parents will never admit to their children "I was wrong, and I'm sorry." Parents think they must be right all the time, and never apologize to their children if they punish or discipline and later find out they are in the wrong. This is a terrible lesson for children. Well said!

• Indonesia
22 Sep 10
yes, many parents only teach and asked her son to behave well but few dare to teach their children to apologize

• India
22 Sep 10
I am agreeing with you that really it is parent's responsibility to teach their children to customs and rules. Because sometimes it is very important when they never feel their guilty. I think parents should teach their children to apologies for their guilty if they think they are wrong ever. I think it is not a bad think to apologies for self guilty. It is really a good manner.

• Indonesia
22 Sep 10
thank you, friend ... A good attitude is to be instilled and accustomed since childhood

• United States
1 Oct 10
These are great tips that you have shared here. I thought that it was very important to share with my children when they were very young that it is important to apologize to those people that we have hurt. I'm proud to say that my three year old son and my seven year old daughter are both very empathetic people and I attribute a lot of that to the fact that I started when they were young with teaching them that it is important to keep other people's feelings in mind.

• Garden Grove, California
22 Sep 10
hi advokatku those are really good rules to go by in teaching your child to apologize. I would add teach your child that you do respect him or her as this respect will be mirrored back to you. Children that are not treated with respect' learn not to heed anything that the parent says, and you all] want an open line of communication between you. Parents toomust set a good example by apologizing when they need to, even to their own'children this teachs your kids to easily apologize when 'they have wronged someone. Also if parents can show empathy towards others that will show your children that this is what they must also do. Children are like little sponges they absorb their parents actions and make them their own.




• India
22 Sep 10
Hello advokatku, We(myself & my wife) are the ones who follow this & have helped our children to cultivate this habit.If they do any wrong we ask them to apologize immediately.You dont lose anything but gain a lot by apologizing.Nice of you though to put it here.