Eyelashes

Philippines
September 24, 2010 7:43am CST
Im really curious. Do our eyelashes regrow when the original hair falls off?
6 responses

• United States
7 Nov 10
They have to regrow. Think about it...how many times have you have something in your eye, fiddled with it and it turned out to be an eyelash? How many times has that happened over the years yet you still have nice lashes...if they didn't grow back, after 20-30 years, you'd have none!



• Philippines
28 Apr 12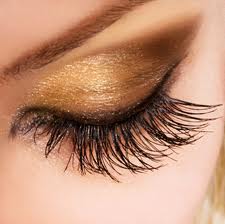 Yes yes they do regrow when hair falls off. It's also just like the hair in our head. They replace too when something falls off. It also needs conditioning. I recommend castor oil as a conditioner to the eyelashes. It makes eyelashes thicker and healthier.