does art inspire your life?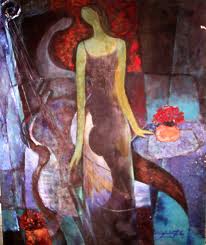 Pakistan
September 25, 2010 1:23pm CST
what do you think art inspire your life, a good painting,movie, book etc inspire you?
6 responses

• United States
25 Sep 10
Art brings out the creativity in the person who created it as well as the person who is admiring it as well. For me art is like a therapeutic design where my mind can wander and mesmerize on its beauty.


• India
25 Sep 10
Not all the forms of art inspires me. The painting especially have always been shadows for me. However, the art in other forms like, songs, music, Buddhist Hymns, books all inspire me quite a lot.

• Indonesia
25 Sep 10
Absolutely, and let me tell you some of those. I cannot mention names or products, but here goes! - Music and poetry inspire me to flow and keep going, just like rhythm of life. The lyrics and instruments played can move me on. - Novels and movies show me what life is, both in fantasy and reality. The fantasy side entertains me, while the reality side teaches me.

• Pakistan
26 Sep 10
yes both fantasy and reality inspire us good explanation



• Pakistan
26 Sep 10
good explanation thanks for shearing views.