What would you do if you knew it was the last day of life on earth?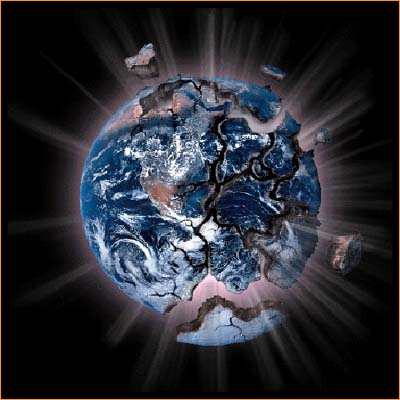 Canada
September 26, 2010 9:55am CST
What would you do if it was announced that by midnight of the next day the earth would end? This was an official announcement, so you know its genuine. They say in the announcement that there is little hope for survival as it will be world wide. Would you plan to get your family all together and accept that it is the end and prepare to die? Or would you gather your family together and start preparations for survival, on the slim hopes that you will survive? I think I would have to try to survive, in the hopes that some devine intervention would interfere and ensure my and my family's survival. I think this is in our human nature to need to try to survive. What do you think? What would you do?
4 responses

• Bulgaria
26 Sep 10
I would probably do all the things I never did because I thought they were stupid ;D

• Canada
26 Sep 10
Well, thats good. So you would accept it as the end.


• Canada
26 Sep 10
Yes, saying good bye to those in our life who matter would certainly be am important task, even if I was hoping for a miracle. I would also accept the possibility that life would probably end, so I would say my goodbyes, as well.

• Canada
26 Sep 10
It seems that this announcement doesn't come from God, so I would go to God in prayer and ask for wisdom in case there should be something I can do and ask for protection since God can do all things and I would ask God to remember me no matter what happens. I would put my life and my future in his hands.


• Canada
26 Sep 10
Very good point. So you would choose to survive as well. I think most would as it is human nature to try to survive. You choose to see God as the way to survival and that may well be the only choice for survival. Thanks for your response.

• India
26 Sep 10
I would wait for that moment in perfect peace of mind because that would also be the end of all worries & anxieties, wars & deaths. To speak the truth if it happens at all, I would be the happiest person in the world.

• Canada
26 Sep 10
That is certainly a positive way to accept that life would end. Myself i don't think I could accept it so quickly, I would probably hope to the very last minute. Thanks for your response.