worst pain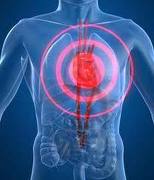 Pakistan
September 27, 2010 1:17pm CST
What's the worst pain you have had in parts of you body?
7 responses

• Romania
27 Sep 10
I had a surgery done , for a deviated septum . The surgery itself didn`t hurt , I was under anesthesia , and while I was under , after the surgery itself they had to put some bandages into my nose ( deeeep into my nose) . After three days in the hospital it was time to take them out . Easier said than done . It hurt , like no other pain , it was like the doctor was trying to pull my brain out thru my nostrils . It was hell I can tell you that , but I didn`t faint , unlike a friend of mine who had the same operation a few months before I did .

• Pakistan
28 Sep 10
i can feel how it's hurt you thanks for response.

• United States
27 Sep 10

• Philippines
28 Sep 10
Worst pain i have every experience is the heartache..i think it's all in the mind. Psychological pain but it still hurts. I haven't experienced so much pain physically, i just have greater tolerance in pain. No pain medications as well..

• United States
27 Sep 10
The worst pain I have ever experienced is when I got minor frost bite burns on my hands. It felt like my hands were on fire. Considering some of the other painful things people go through, I consider minor frost bite to be minuscule. I heard a shoulder separation injuries is some of the worst pain you can experience.

• Canada
27 Sep 10
i think the worst pain was from a tooth ache that i had. i also once was totally covered in hives. (it was an allergic reaction to a medicine i was taking). i have never been so itchy! (i ended up going to emerg to get meds as i am asthmatic).