What triggers your memories?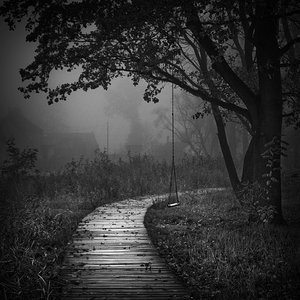 Canada
September 27, 2010 8:48pm CST
Ever notice that certain smells can trigger certain memories. For instance, my father worked as a baker, to this day the smell of bread baking reminds me of him. I can see him standing there unloading that big oven of freshly baked bread and rolls. My grandmother was always baking apples, it was her favorite and she was always making them for us kids. When I smell apples baking today I always think of her. My mother always put lavender in my bath when I was a girl and the smell of lavender always makes me think of my mother. I had a favorite uncle who smoked cigars and everytime I smell cigar smoke I am reminded of him. What are some of the smells that triggers memories for you? What memories are triggered by these smells? Can you think of any?
4 responses

• United States
28 Sep 10
Baking reminds me of Mom, grease, oil, and gas, my Dad and now one of my kid brothers. Freshly cut wood, another brother and now my husband. Old Spice after shave was my Dad. Woodsong aftershave yet anotehr brother. Jeanete perfume,my Mom.

• Romania
28 Sep 10
The scent of patchouli always reminds me of my grandmother, it was the only perfume she ever used. It seems to have gone out of fashion in the past decades, I haven't found it in any of the major commercial brands in a long time. I try to create the same trigger for my family and friends; I haven't changed my brand of perfume in over 15 years, because I want everybody to think of me when they sense it. Also, the smell of anything freshly baked with vanilla makes me think about my grandma as well - she was always cooking something. I've given up trying to obtain the same feeling with my family; I spend all day in the kitchen, and all I get is the smell of onion, garlic and fish all mixed together.

• Canada
28 Sep 10
Don't be so sure they will not remeber you for another pleasant scent. It is lavender that makes me think of my Mom and my mom doesn't ever wear perfume. It is because she would put it in my bath water when I was a little girl to make me feel special. And now the smell of lavender makes me feel warm and cosy like those baths at bedtime and always makes me think of Mom. Food cooking is not a bad smell makes me think of home and Mom and a more simple time when I had no worries. :)

• United States
28 Sep 10
Oh how sweet to have the memory of bake goods remind you of your father...

For me as I grew up in many different homes there was this one that although I did not live there for very long a certain lady use to always give me lollipops. I never had anymore contact with her since I was bounced to yet several more homes. But as I grew up and still do see lollipops and think of this wonderful lady.


• Canada
28 Sep 10
Thank you for sharing. I think smells are powerful triggers and often connected to good memories.