My Special child Nathan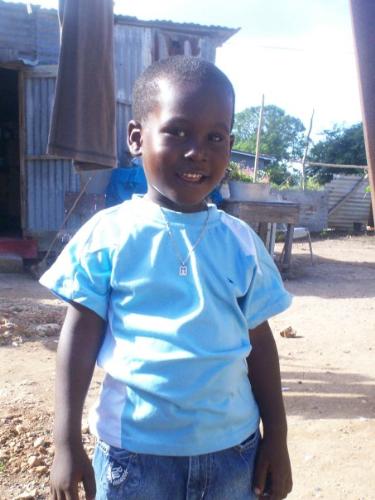 Jamaica
September 28, 2010 2:53pm CST
Hi every one I just want to share a little bit about my son he is 4 years old he is attending basic school form a tender age of 1 years old an 8 months he can read an write good he give a bit of trouble some times. but he is still my special little boy. he is a computer addict and he love to watch animation movies as well he play a little sport (foot ball,cricket )he is special he is growing fast an learning fast as well an yes he ask a lot a of questions ...he is my bundle of joy an i love him very much. To all the mother world wide love you children/child because they are special all they need to grow is food an love an good care because a mother love is the best love their in the world.Play with an give lots of attention.
4 responses

• United States
28 Sep 10
Awwh, you are a great mom, take care of your little guy Nathan just as you stated and he will love you for ever. In a world today where so many children are being neglected, if only some of those moms thought like you, there would be happier children in our future.


• Philippines
29 Sep 10
Yup! you right for your suggestion to all the mothers, like you all over the world. Because there are mother, that abandoned their children... Hope those mother, filled with conscience for doing such a coward thing and criminal acts... Have a nice day!

• Jamaica
4 Oct 10
yes i know because you mother mother here who even their young born baby at the market some leave them in box... but if a mother have a child an she cant care of give it to someone who can take care of that child instead of abandoning the child .all kids need now his love an food to grown an a good education.they are the future of tomorrow. but God is watching us of parents . thank you have a nice day too


• United States
14 Nov 11
You are right that all children are very special and that the main thing that they need to be able to thrive in their lives is the love of their parents. I've been lucky enough to have two very special children in my life and I've loved them and done as much as possible for them. In a world today where so many children are neglected in different ways, it is great to see that there are parents that really do love their children.