IS THERE ANY SPECIAL IN TODAY'S MORNING???????????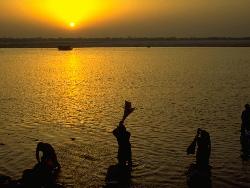 India
November 17, 2006 10:47pm CST
JUST SAY WHAT SO U WANT FROM TODAY'S MORNING?
4 responses

• India
18 Nov 06
Welcome..I want only one thing from this morning..happiness for all..my dear & near ...every one to be prosperous ...bye

• India
20 Nov 06
Wonderful image u have got there..in my case I woke up in the bus which was travelling towards a new city..the morning sun reminded me where I m..last night I started on this tour and now I m answering u from a different place... I dont want ne thing special in the morning..I have already got the special in the form of the morning sun which is rare..