Why you use Twitter.com?

Puerto Rico
October 2, 2010 11:13am CST
Why any body want to use twitter? Have you been force to use twitter or because your friend used you have to? or because a lot of people are using it you have to used? I just want to know how many razons are for using twitter.
6 responses

• Israel
2 Oct 10
I use it as a way to promote some of my online earning projects, and also because I think it is kind of fun! It is very popular, so I think it is very important for anyone who is trying to create an online presence to use it, to be honest. But I used to really think it was stupid for a long, long time, I only recently discovered the advantages of Twitter!

• United States
2 Oct 10
It was the same for me. My first experience with Twitter turned me off it. I followed a couple of people who had the same interests as mine (one of them even said that she didn't bother to update her personal life), and wound up going through tons of personal stuff. It took me a while, but I tried it again, and now I enjoy it. It's all in how you use it, and everybody is different.


• Israel
2 Oct 10
Diamania, what is your username on Twitter? I would love to follow you! You can send me a PM too, if it will get the discussion into trouble if you mention it here..


• United States
8 Oct 10
I use Twitter just simply because I enjoy using it. Admittedly I "refused" to join for a while. I just didn't have much interest in checking it out, as good or bad as it may have been. Then one day I was watching Ellen while waiting in a waiting room (someone had it on that channel and I believe it was the first time I had watched her talk show at all) in a clinic. She started talking about Twitter but in what regard I don't remember. I believe she was tweeting on the air for the first time or something. Later on, I told myself "Why not" and joined. Then I didn't even use it much for a period of time. But now I've gotten to where I fairly enjoy the site. I like to read people's opinions on things is one reason I enjoy the site. Sometimes I'll see some tweets that are just plain humorous and/or entertaining to read.

• United States
2 Oct 10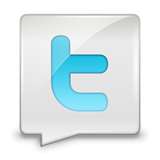 For a couple of years I mocked so many who chose to use it as I often wondered what form of communication would of interest on twitter. Then I began to write for a living and this option became interesting. I too like the above members merely use it for marketing purposes. It allows me to get views and referrals, however I do not invest much time on there only to tweet links and let's just say I will be keeping it this way. Apparently none of my followers have complained nor have removed me off their lists. I cannot imagine utilizing it if for total communication though, with so many social networking and texting options.

• United States
2 Oct 10
I don't personally know anyone who uses Twitter. I use it because I found that it's useful for getting information about topics I'm interested in. I mostly post about writing, including links that other people can use. Most of the people I follow (only about a dozen) post the same kinds of links, and also when they've put up a new blog post. There are lots of reasons for using Twitter. Not everyone on there is trying to follow the crowd.