Were your first impression about others, always right?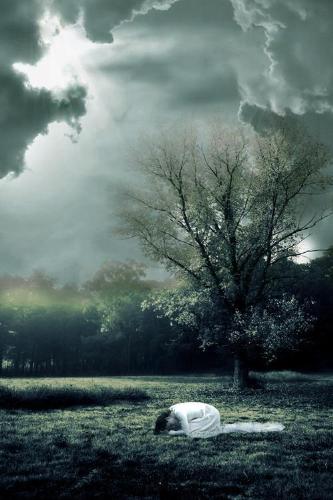 Kerala, India
October 3, 2010 2:14am CST
Usually we gets a first impression on most of people we meet. So, my question is were you always right in the first impression you had? For me it was never been right. I'll start liking the person whom i hated first and vice versa. What about you?
7 responses

• Philippines
3 Oct 10
Most of the time, my first impression of a person is accurate but it's not 100% accurate in some instances where they may appear to be 180 degrees opposite on who they really are. Its not always wise to judge a book by its cover.




• China
3 Oct 10
First impression is sometimes key for us on how to look of someone. Well, for the majority, I'm quite right in my first impression of someone else. If they don't act at the front of you on purpose, the guy you first meet is the guy who he/she is, no much difference. But, some people cannot be decided into what kind of person they are. Like in the novle Pride and Prejudice, they get the wrong first impression. :)

• Romania
3 Oct 10
hello,there! For the most of times,yes,I'm right in my first impression.Sometimes..no.I see more people every day and some of them become my friends..about these my first impression is same after weeks too.Thouse people whom aren't my friends...lolI dont care so much if my first impression is right or no! Happy lotting!

• Kerala, India
3 Oct 10
But I make first impression all the time and it does matter to me until i start knowing her/him well.. Once i start knowing, i'll realize i was all wrong and will feel bad.

• Philippines
3 Oct 10
usually, my impressions weren't right. an example is during my first day in college. my classmates looks someone who's so hard to deal with but when i met her, i have been proven wrong. she actually nice and fun being with. it's just that her face doesn't give that impression. you can't really judge someone by his looks.

• Kerala, India
3 Oct 10
I actually didn't mean having first impression based on looks.. I was referring to all over actions and reactions from the person. Like the way he/she talks, behaves etc. Anyways thanks a lot for the response.

•
9 Jan 11
For me first impression is not right for all. It happened to me, I met a person in the long run she is very nice and very approachable. In the first place during my fist met my first impression to her is not good. I thought she is strict, perfectionist, selective to person she wants to talk with and a kind of person not to be with somebody(loner) and I thought also that she is only good to the rich people but I'm WRONG.Its very opposite of what I've thought. I met also person which is very kind, aprroachable during our first met but in the long run OMG I thought to myself its better to be alone than to be this kind of person she very bad the way she talked and sometimes she is rude in front of some people so my first impression is not true that she is very very nice....So lets not depend on first impression.


• Philippines
3 Oct 10
When I meet a person for the first time, there is a "vibe" which tells me whether I would like the person or not. But I usually reserve my judgement until I get to know the person better. But have you ever experienced encountering a person which you feel is definitely not a likable person for no reason at all? Although when I do experience this, I would still be civil and reserve judgement. Happy mylotting.