Do you do premium gas?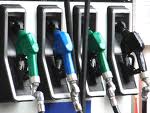 Canada
October 6, 2010 12:40am CST
Do you get in with the hype of premium gasoline? The high octane ones which is more expensive than the advertised price? You see the ads on TV on how some of them have additives that help clean the car engines, or the ones that say you get better mileage, etc. Do you fill up with these type of gas? Or do you believe that this is just marketing hype? And that any gas is good enough as long as it runs your car. Do you go hunting for the cheapest places to fill up? And not care that some of the cheap gas 'dirty up' your engine? Or are you just like me? Frustrated that even the 'cheap gas' is still expensive!
6 responses

•
6 Oct 10
I feel like I'm\ agreeing with the other commenters saying that honestly the "lower" grade gas is exactly the same. My dad is a "premium" guy and when he occasionally fills up my car I don't feel a difference at all, maybe thats because I'm only using one tank and it takes many tanks to feel a difference but anyways, nope I don't use premium. I don't think the cheap gas is that expensive either, our need for it keeps the demand high so we must pay. Although it may not be in accordance to the supply, the demand is still there and we are dependent on the gas so in theory we will pay no matter what the price.

• Canada
13 Oct 10
That is a sad fact. That whatever the price of the gas, we always end up paying, as we have no choice. That's why I go for the regular because it is still relatively cheaper than the premium grades. And there might be differences between them, but at these prices nowadays, I thing we wouldn't care as long as it gets us to where we are going. Thanks and welcome to myLot!

• United States
10 Oct 10
Umm..No. I actually can't have anything but unleaded in my 94 Saturn, so I don't think I have the option anyway. But I'm not sure that makes a difference. Ah, well, either way, I figure that gas is expensive enough, and there's no reason not to just get the cheapest variety available. lol.

• United States
6 Oct 10
My vehicle requires high premium octane but I can't afford it so I do not use the regular and use the mid-grade and well my vehicle runs great. So I am not going to dish out the money especially here where it was a bit over 5 bucks per gallon one year. So luckily I do not do much driving but a year in a half ago I did so much driving that I was spending $180.00 per week just to get to work. So for me to have spent more than that, and believe me it killed me but I had no choice as my work was so far away and no way to get to work on public transportation. So I am happy with my mid-grade, although I wish I could use the regular as it is almost 30 cents cheaper per gallon.


• United States
11 Oct 10
I had to travel about one hour 50mins each way to work and the car was a guzzler as per my Jeep it had to be premium and so I try to get away with the midgrade. One time I tried to trick it and it huffed and puffed and I did not know what was wrong so my mechanic said I was crazy not to do it again. As refular gas would not go well with this type of car. Even with regular with the amount of driving I use to do would probably only have saved me like 20 bucks.

• United States
8 Oct 10
I always just use the regular or standard unleaded gas in my car. Now, my husband, on the other hand will occasionally use higher octane in his vehicle because he drives very old vehicles (he used to have a 1989 Toyota Truck and recently traded that for a 1973 Volkswagen Beetle). I always do try to find the cheapest gas that I can find, but I'm not going to travel too far to try to find the cheapest price.

• Canada
14 Oct 10
Do you mean we have to use the higher octane gas for older cars?! I don't have one that old, but does it mean I have to use the high octane one if I would still be driving my 1999 Dodge Caravan 10 years from now?
Hopefully I get it replaced before then.
Thanks!



• Canada
6 Oct 10
No, I don't go for premium gas. I just fill up with the normal gas. I don't think I need to use the premium grade, since my travels are just short trips right here in the city, from home to office and to some shopping centres in and around the city.

• Canada
14 Oct 10
Hi greenline. Reading your response, does that mean you'd go for premium gas if you had to go for a long drive? The reason I ask is that I regularly go for long drives, and I was wondering if I should do premium if I did. Anyway, thanks for the response!